State Government – a good time won't be at the cost of West Aussies' health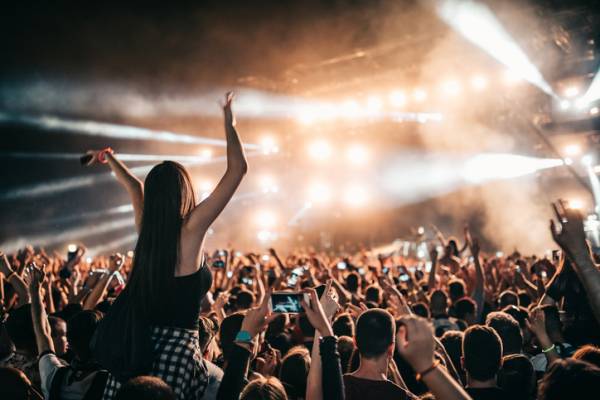 Music festivals and concerts could be some of the events on the chopping block due to new health guidelines released last week.
Events more than four hours long where alcohol is the primary or secondary focus and there is a dance floor or mosh pit are considered "high-risk COVID events." The Health Department's review states these pose a challenge in maintaining risk mitigation strategies and are unlikely to be approved.
State Health Minister Roger Cook told Oliver Peterson from their observation of large events involving alcohol, it's possible organisers were unaware of their responsibilities.
"Perhaps we didn't clarify for the concert organisers properly what their responsibilities are for putting on a COVID-safe event," said Minister Cook. He also denied these changes were due to the controlled border opening on November 14.
However the State Government is confident most events will still be able to go ahead across WA this summer despite being subject to strict protocols. However events will be cancelled if they're unable to meet COVID safety measures.
"We're very positive we can put in arrangements that will allow people to party in a COVID-safe way."
Minister Cook stopped short of saying people will now need to be seated at these events.
"We don't anticipate that being the case.
"Certainly we need to make sure we can regulate the movement of people around these events.
"It's to simply make sure that in the event you do have someone who is carrying the disease, that they don't become a super-spreader events."
The Chief Health officer will be working with the industry to make sure there is a better understanding for how these events can be managed in a COVID-safe way.
Listen to the full interview with Health Minister Roger Cook:


Prominent Perth promoter John Zaccaria from Zaccaria Concerts and Touring joined Perth LIVE where he told Oliver he is "confused and concerned" after being blindsided by last week's announcement.
"There's a lot of anxiety in the industry among my peers and the various suppliers that we didn't see this coming.
"It was done without consultation, which is disappointing.
"As Roger said there were some earlier events that didn't go as planned, so we accept as an industry we need to improve."
Mr Zaccaria confirmed they will be meeting with WA Health tomorrow to discuss the new guidelines and "work through this and adjust what they've sent rather than put the brakes on us."
Listen to the full interview with John Zaccaria: