EXCLUSIVE: Summer events cancelled over COVID safety concerns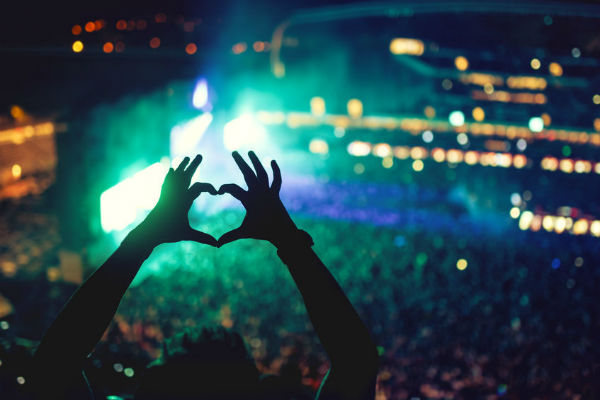 Western Australia is staring down the barrel of a "barren" summer of events after the Health Department issued a notification to organisers detailing more stringent rules for "high risk events."
The Health Department has classified these events as those with:
• more than 4 hours duration
• where alcohol is a primary or secondary focus
• the event has a dance floor or mosh pit
• the venue's stage or performance area is a focal point, leading to very crowded spaces.
A review has found major issues of non-compliance and despite comprehensive COVID Event Plans and the presence of
COVID Safety Marshals, it has not been possible for events of this nature to occur in a COVID safe manner.
The Events Industry Association says Perth can expect a lack of events this summer due to this development.
Vice President Tim Kennedy told Oliver Peterson they are "definitely concerned."
"What concerns us is we've gone to an extreme that realistically is going to see the industry shutdown," said Mr Kennedy.
"We're confident as an industry that we can put in place mechanisms and processes and that can try and alleviate that health concern as we  move through the event season."
Listen to the full interview:


Below is the document organisers received: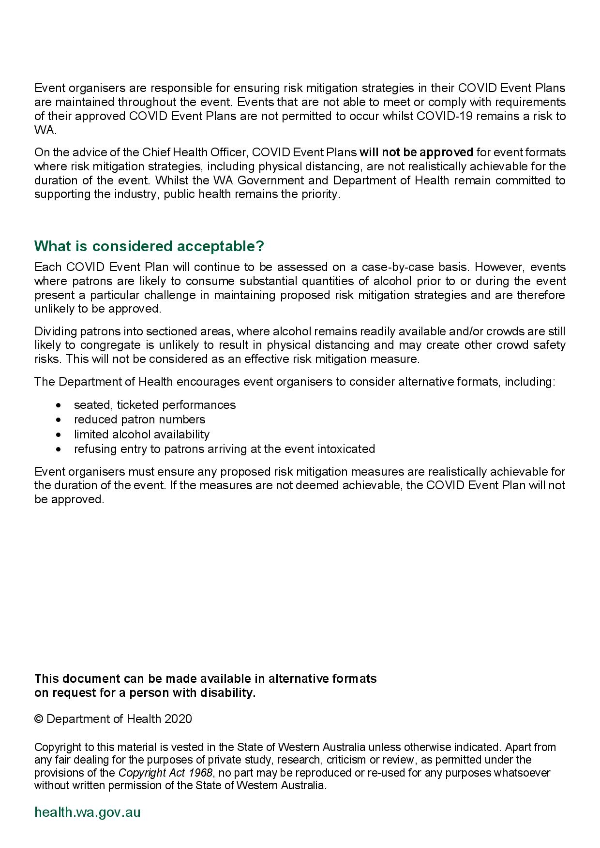 The State Government has issued the following statement:
"COVID-19 is unpredictable. Ensuring the health and safety of all Western Australians remains at the forefront of everything we do.
"Given the growing impacts of COVID-19 around the world and the risk of the virus coming into the WA community from the rising number of international arrivals or maritime crew, COVID safety processes are regularly reviewed.
"Assessments of COVID Event Plans will continue through the same process and same requirements, as first announced. The onus remains on event organisers to demonstrate they can meet COVID Event Plan guidelines.
"COVID Event Plans are approved through the relevant local government authority, however, if an event is deemed 'high risk', it may be referred to the Department of Health for a decision by an authorised officer.
"Western Australia has been so successful, and as a result we have been able to open our economy and return to a level of normal faster than nearly anywhere in the world.
"However as part of being COVID normal we need to be aware that the threat of COVID-19 remains real."