WA's Favourite Local – The Inglewood Hotel
The Inglewood Hotel is a relaxing local sitting on busy Beaufort street. The pub has a well-rounded menu offering a variety of tasty dishes. The major draw card is the big screen that sees crowds of people descend on the pub to watch all the major sporting games including AFL, cricket, rugby and the NBA.
A lush beer garden is a great option for those who want to sit outside and soak up some sun. In general we found the decor to be clean but a little tired.
The service is fast and very friendly with an impressive, well stocked bar in the middle of the pub. The drinks list is extensive with stacks of beers on tap and by the bottle. There's plenty of WA wines available and interestingly they offer everything by the glass in either a 150ml or 250ml option.
For our lunch we shared the salt and pepper squid, pork meatballs in brown ale gravy, fish tacos plus grilled fish and chips.
Fish tacos were definitely the hero of our order, with a tasty tomato salsa matched well with the punchy siracha aioli.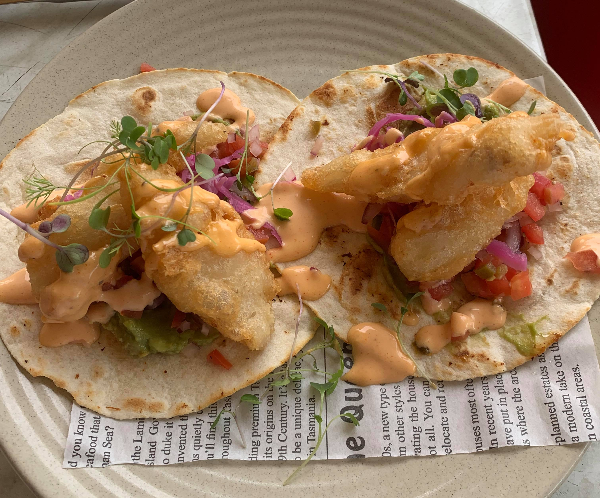 Salt and pepper squid is a pub classic, which could have been cooked a little more golden but the flavour was there despite missing the crunch. Pork meatballs in brown ale gravy is a good choice to share. It comes with potato bites but the paprika was a little light on.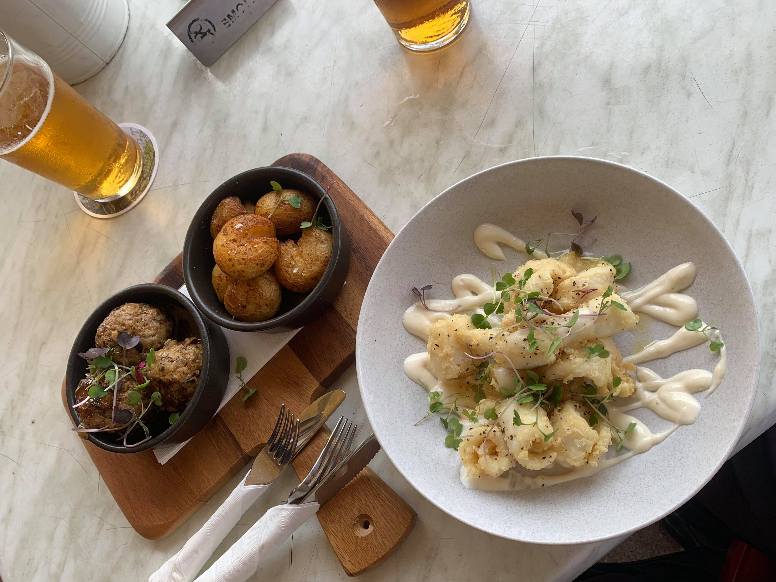 If you're keen on something a little more filling then you can't go past the grilled Atlantic cod fish and chips. If you're not feeling particularly health conscious, then opt to have the fish beer battered. Served with a mountain of chips and side salad, this pub classic is hard to pass up.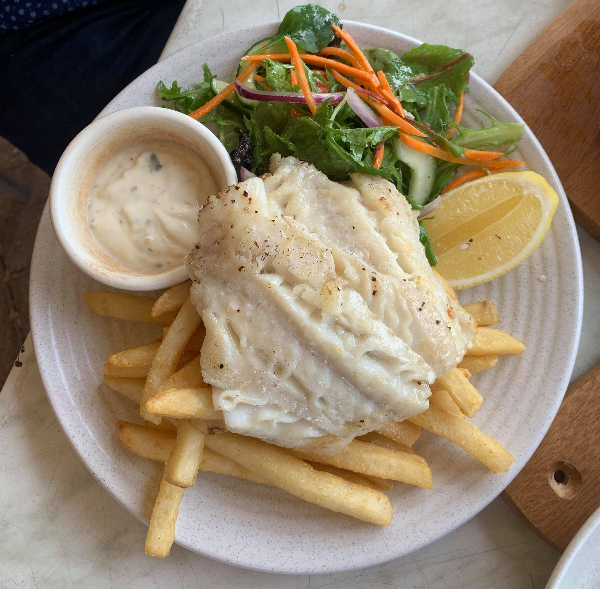 The menu also has what you would expect from a grand old well known pub such as a range of steaks, burgers, salads and pizzas. It's a little on the pricey side with most mains setting you back about on average $27.
If you're after a reliable, no frills suburban pub lunch,  then The Ingelwood meets the criteria and you won't bursting at the seams on your way back to the office.
The Inglewood Hotel – Corner Fifth Avenue & Beaufort Street, Inglewood
Score 13/20
Alby – a smooth, refreshing and easy drinking West Australian lager by Gage Roads
Download this podcast here