BMX club to remove confederate flag
The Southside BMX Club in Bull Creek has voted to remove the confederate flag from its logo and uniforms, after public pressure over the use of the 'racist image'.
Mornings with Gareth Parker spoke to the President of the Southside BMX Club, Sandra Winfield last week after receiving complaints about the flag.
Ms Winfield joined Mornings again today to update listeners on the decision to re-brand.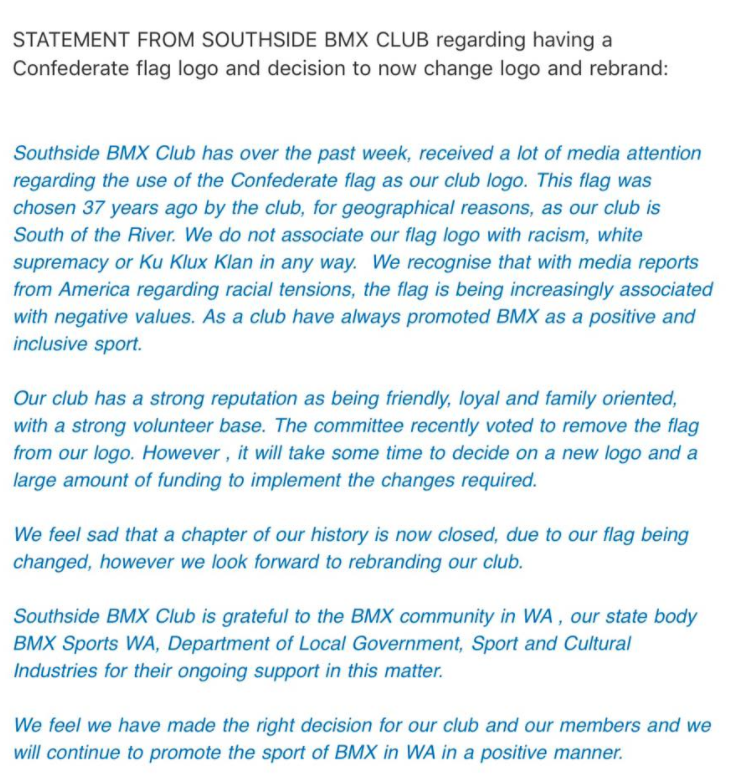 Download this podcast here