K-Rudd asks for a handball opponent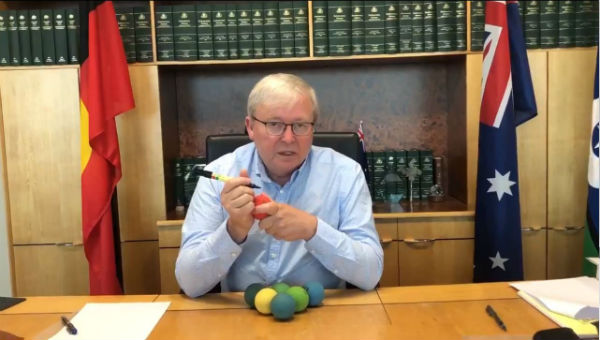 Former Prime Minister Kevin Rudd has put the challenge out to find some handball opponents.
In the 51 second video, K-Rudd autographs a handball used in the school yard game commonly known as, Four Square.
To all you handball fiends. I'm back. And I'm here to win. pic.twitter.com/KHI8nPKwEf

— Kevin Rudd (@MrKRudd) August 6, 2019
Steve and Baz spoke with the Director of Handball Australia to ask if Mr Rudd does actually have some talent in the obscure sport.
"Everyone Thinks they're a champion handball player," Daniel Freak replied.
The 6PR Breakfast listeners told us what obscure sports they've been involved in.
Click PLAY to hear the full conversation.