WA Treasurer puts Rio Tinto on notice over abandoning its Pilbara relationships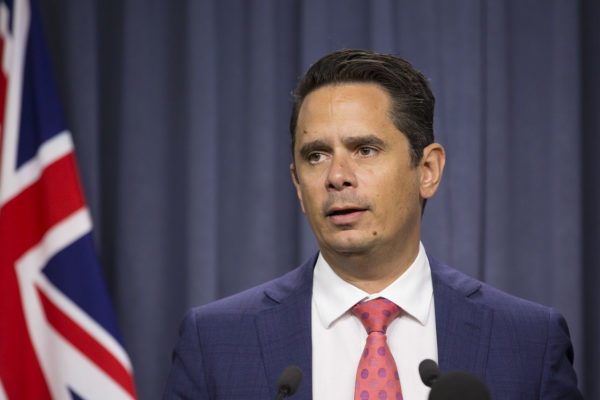 State Treasurer and Aboriginal Affairs Minister Ben Wyatt has urged miner Rio Tinto to rectify what he has labelled a 'vast distance' between it's board in London and the place where it earns 75 percent of its global earnings – the Pilbara.
His comments come as the State Government releases its draft Aboriginal Cultural Heritage Bill which removes the section that allowed mining giant to destroy two ancient rock caves in the Pilbara.
The 46,000-year-old caves were blasted earlier this year to gain access to around $135 million worth of iron ore.
Mr Wyatt told Gareth Parker on Mornings, the draft bill will empower indigenous people to negotiate on activities that impact their cultural heritage.
"Something's happened over the last few years with Rio, a vast distance has emerged between their board in St James's Square in London and the place where they generate 75 percent of their global earnings that is the Pilbara," he said.
"They just don't seem to have the knowledge, the presence or the relationships in the Pilbara that this company should.
"Whilst they may be based in London, 75 percent of their earnings come from the Pilbara, they are in reality a Pilbara company with some overseas interests. This causes me great concern because Rio are big employers and big investors but the biggest risk to their operations now is the fact that they don't seem to have any real understanding anymore around the Pilbara and the key relationships they need to forge."
Meanwhile, Mr Wyatt says not holding the AFL Grand Final in Perth is a loss on the League's end – not a loss for WA.
It's expected Queensland's Gabba will be announced as the venue for this year's big dance, on October 24.
It'll be made official with an announcement from League boss Gillon McLaughlin later this morning.
Mr Wyatt says as a footy fan he'd like to have seen the Grand Final at Optus Stadium – but the Premier made it clear we don't want to risk our hard border arrangements.