Thompson back for Crows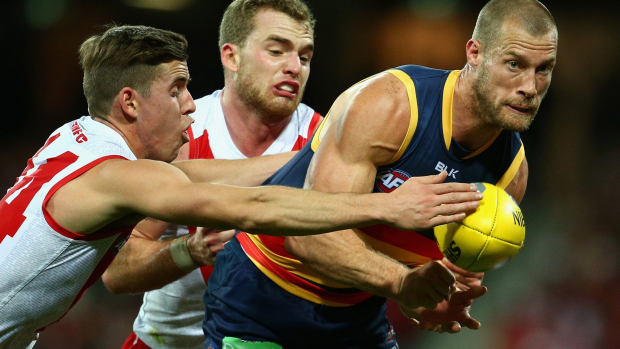 Adelaide coach Don Pyke says veteran midfielder Scott Thompson will be available to face the West Coast Eagles in Perth this weekend.
The 295-gamer had played every game in 2016, but given his age of 33 the Crows took the precautious approach and rested him against St Kilda.
First-year coach Don Pyke, who will be coaching against the team he played for and coached at for the first time, said Thompson would be on the selection table.
'We've always said along the way Scott's 33 we were going to look at his load and bits and pieces,' he said on Sports Today.
'He's pulled up sore last week, but I expect he'll be back and available this week.'
Pyke also said in the interview that the noise surrounding Josh Jenkins' contract was not distracting the group.
Listen: