They won't want to lose this one: Sheeds tips the Tigers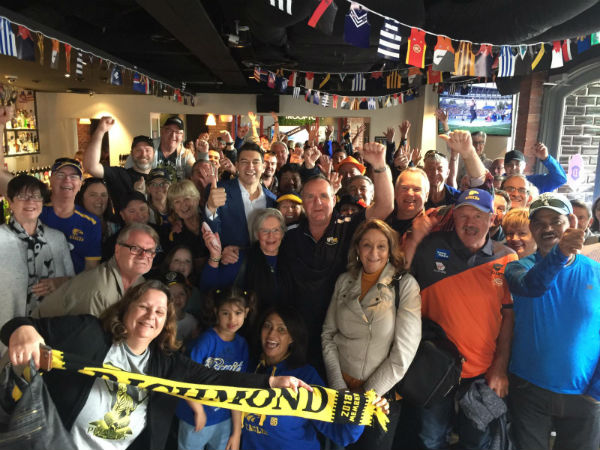 The godfather of Greater Western Sydney, and former Richmond player, Kevin Sheedy has tipped the Tigers to win Saturday's AFL Grand Final, but says the GWS song is superior.
Sheedy helped set up the club less than 10 years ago, having a say in the team colours, "we're not taking pink", and the theme song "they're a hell of a lot better than Fremantle's".
Click PLAY to hear the very amusing chat with Sheeds.
Richmond Hall of Famer, Coleman Medalist and famous mark taker, Michael Roach, also joined Steve and Baz. Millsy managed to take a mark over the legend.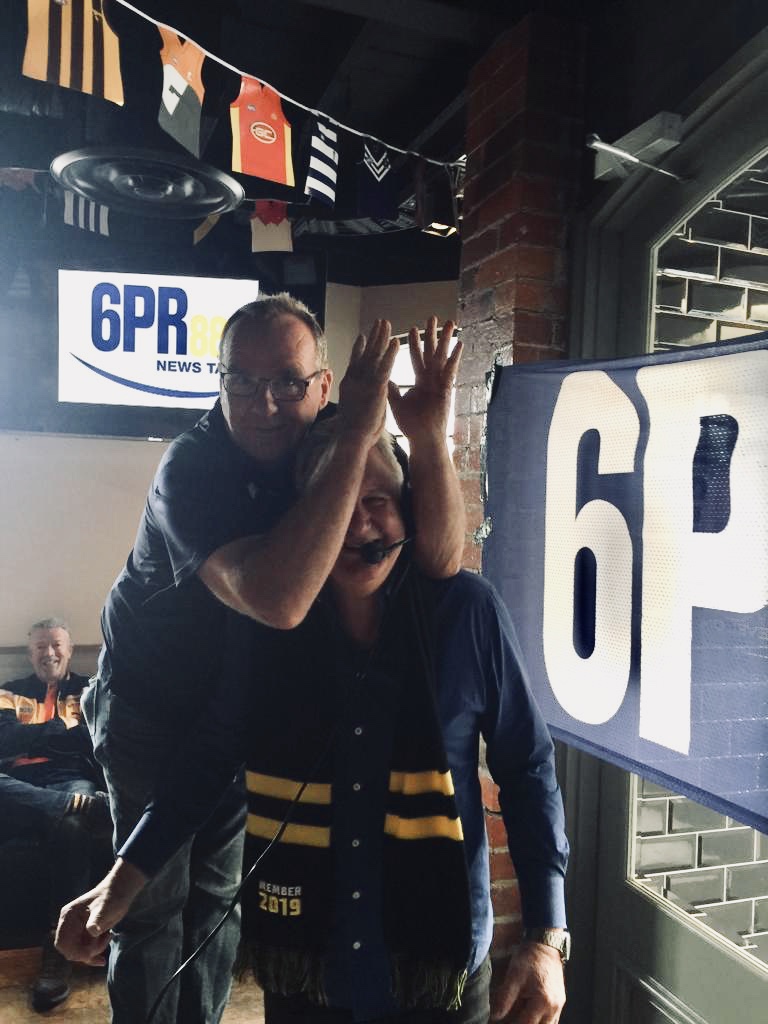 Click PLAY to hear the full interview.


GWS Giant Dylan Buckley is competing in the Grand Final sprint tomorrow, but told Steve and Baz he may have a niggling injury that could hinder his run.
He also gave us the low down on his teammates and coach.
Click PLAY to hear the chat. 

"I just think Richmond might have a few too many legs in the second half, but who knows, the Giants are in unbelievable form," former Richmond player, Matthew Richmond told Steve and Baz.

Richmond 1980 Premiership player Rob Wiley shared what it's like to play in a Grand Final

As GWS enter their first AFL Grand Final, Glen Jakovich explained the taunting he endured playing for a non-Victorian club in the Grand Final.

Former Sunrise co-host, Melissa Doyle, is the GWS #1 Ticket Holder and is excited for their first Grand Final appearance.

Former South Fremantle player Marlion Pickett has been named in Richmond's Grand Final line up. He's set to be the first player to make his AFL debut in a Grand Final since 1952.
"It's spine chilling, we're pinching ourselves over hear. I think Marlion's calmer than all the rest of us to be honest," his manager Anthony van der Wielen told 6PR Breakfast.