The Selwood Boys Books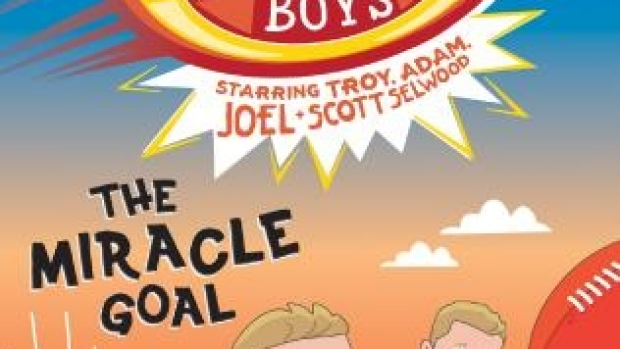 Most footballers who are worthy of a book go with a biography, but the Selwood brothers are releasing a series of children books.

The Selwood brothers are well known in the football world with Adam, Troy, Joel and Scott all clocking up hundreds of AFL games between them, but what was it like in a household full of future footballers?
This is the topic of the new children's book series by Tony Wilson
'It wasn't the time to do a biography and if that was the case, Joel would take up three quarters of the book and the other three, we'd have a chapter each,' Adam Selwood told Peter Bell on 6PR's Afternoons show.
Selwood said the process of having the books written by children's author, Tony Wilson, was a lot of fun.
'It was great to relive the childhood memories and he [Wilson] really probed us and got all the stories out. It's not only about football, it's obviously about the road trips we used to go on, a few love interests at school and also the pranks that we used to do on each other in the back yard,' he said.
The now West Coast Eagles assistant coach joked it would give the Eagles players something to read on their flights during their away trips and that it was a challenge for his brother.
'I'm not sure how many books Joel has actually read in his lifetime, but he's been put to work with the proofreading,' Adam Selwood joked.
Listen to the full interview here…