WA's Favourite Local – The Brook Bar & Bistro
The Brook Bar and Bistro is Ellenbrook's only pub within coo-ee of anywhere. Given the size of the area, this place should be rammed on a Friday night yet the bistro was half empty. Sign of the times or something else?
These guys know their audience with the menu sitting firmly in the realm of good, hearty pub food. Diners can expect to find all the classics like parmis, burgers, steaks, pasta and pizzas. Like any good pub, there has to be a "challenge" style dish. Here it is the 500 gram "Jurassic" T-bone served with mash, onion rings, broccolini and peppercorn sauce. It's not one for the faint hearted… or small stomached! Prices are reasonable with most dishes in the range of $20-$25.
Ordering oysters in a pub is risky business. Not even the venues at the top end of town always get it right. The Brook's version of oysters Kilpatrick was a straight up win. Made with speck bacon and a bourbon bbq glaze, these beauties were fresh and the caramelised speck took this dish up a notch.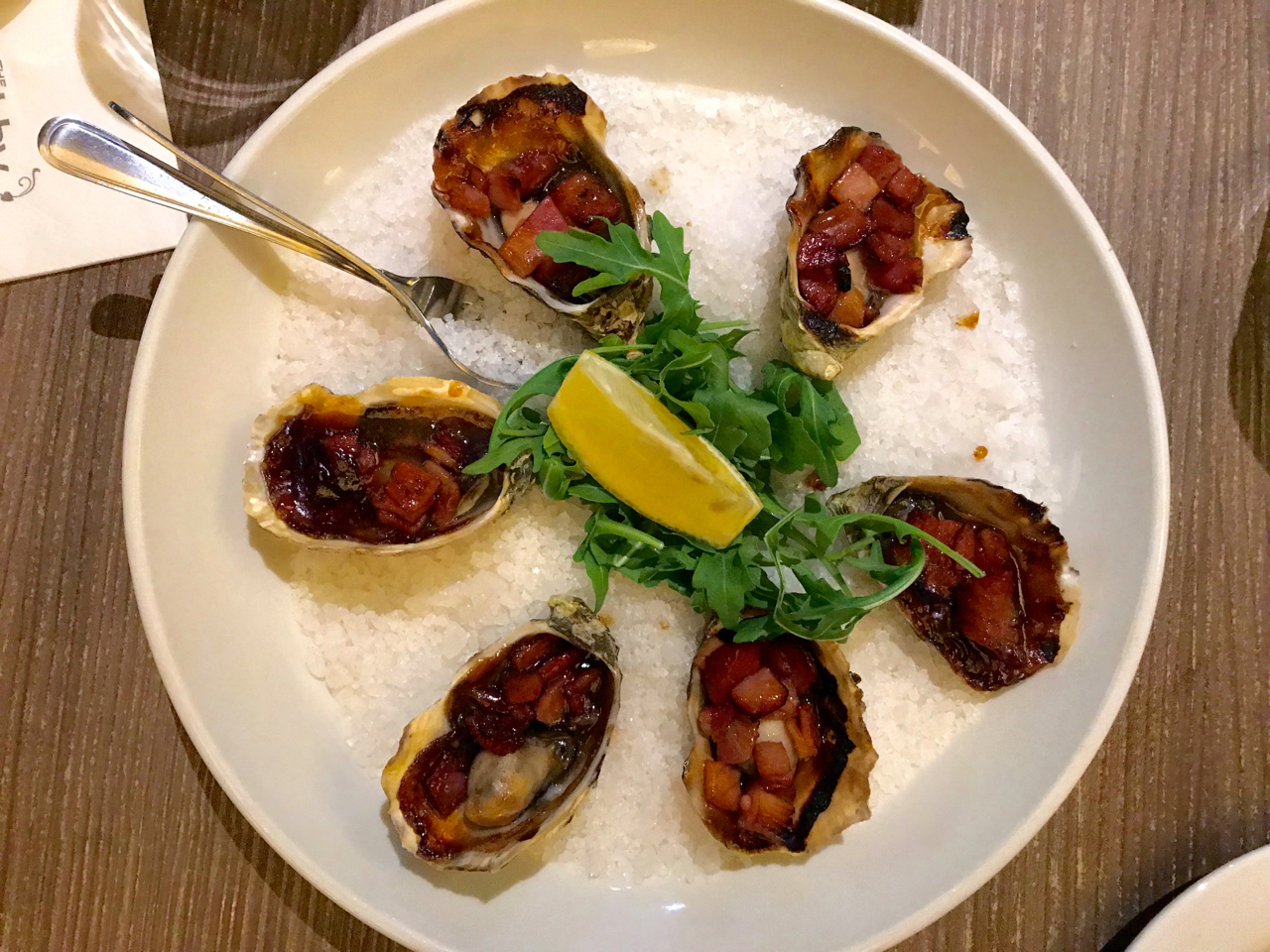 A trio of lip-smackingly good peanutty chicken satay sticks served on a bed of fragrant coconut rice also made for a great starter to share.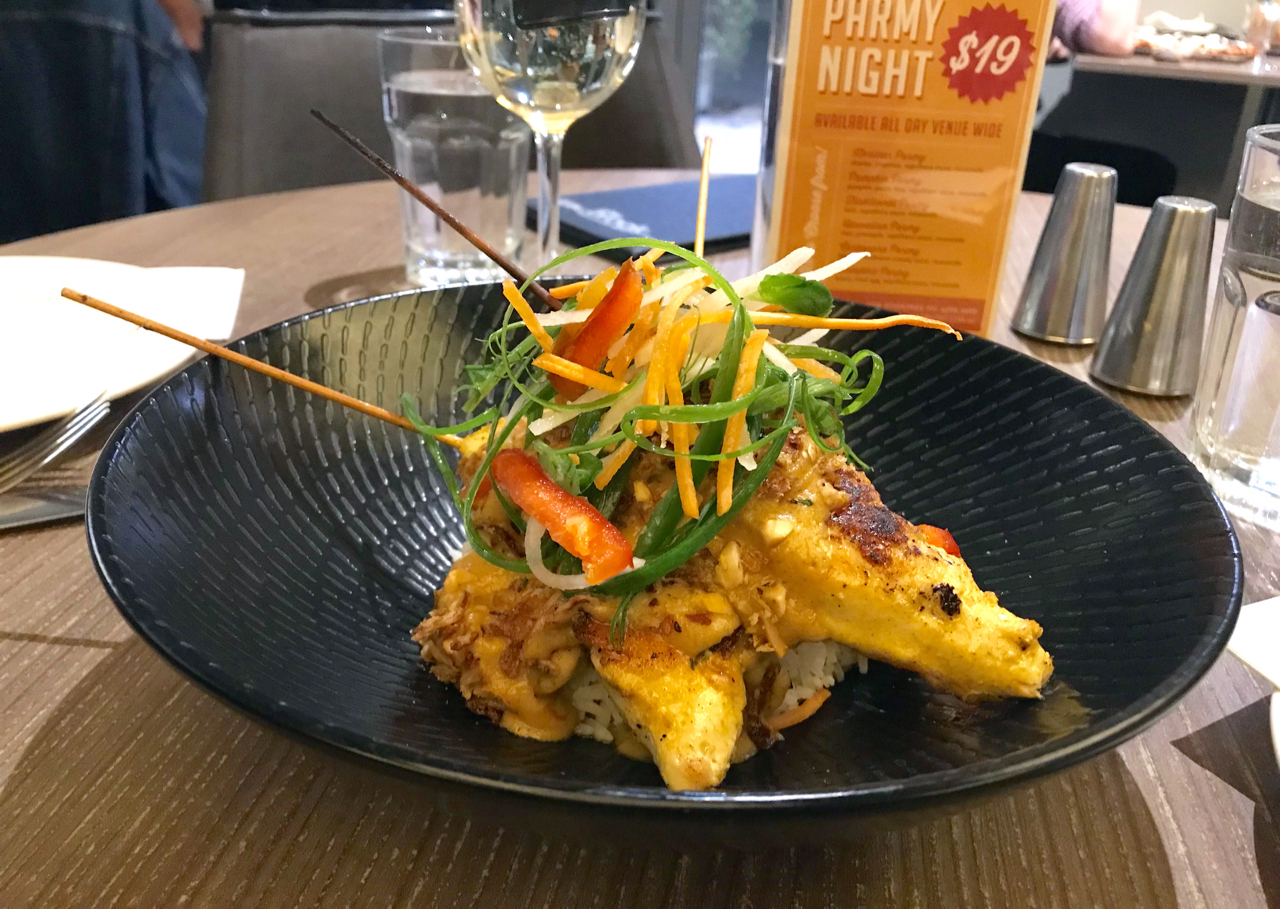 If a pub is going to stick its neck out and name their steak sandwich a "grande" steak sanga… they better be prepared to back it up. And boy do they ever. Stacked between two slices of thick garlic bread was tender steak, maple bacon, tomato, cheese, lettuce, caramelised onions, chilli aioli, sour cream and chives and tomato sauce. Steak was so tender it could be pulled apart by hand and chef nailed the mix of sweet, salty and savoury. On the side is rosemary salted chips and a handful onion rings. At only $26 this sandwich offers real bag for your buck.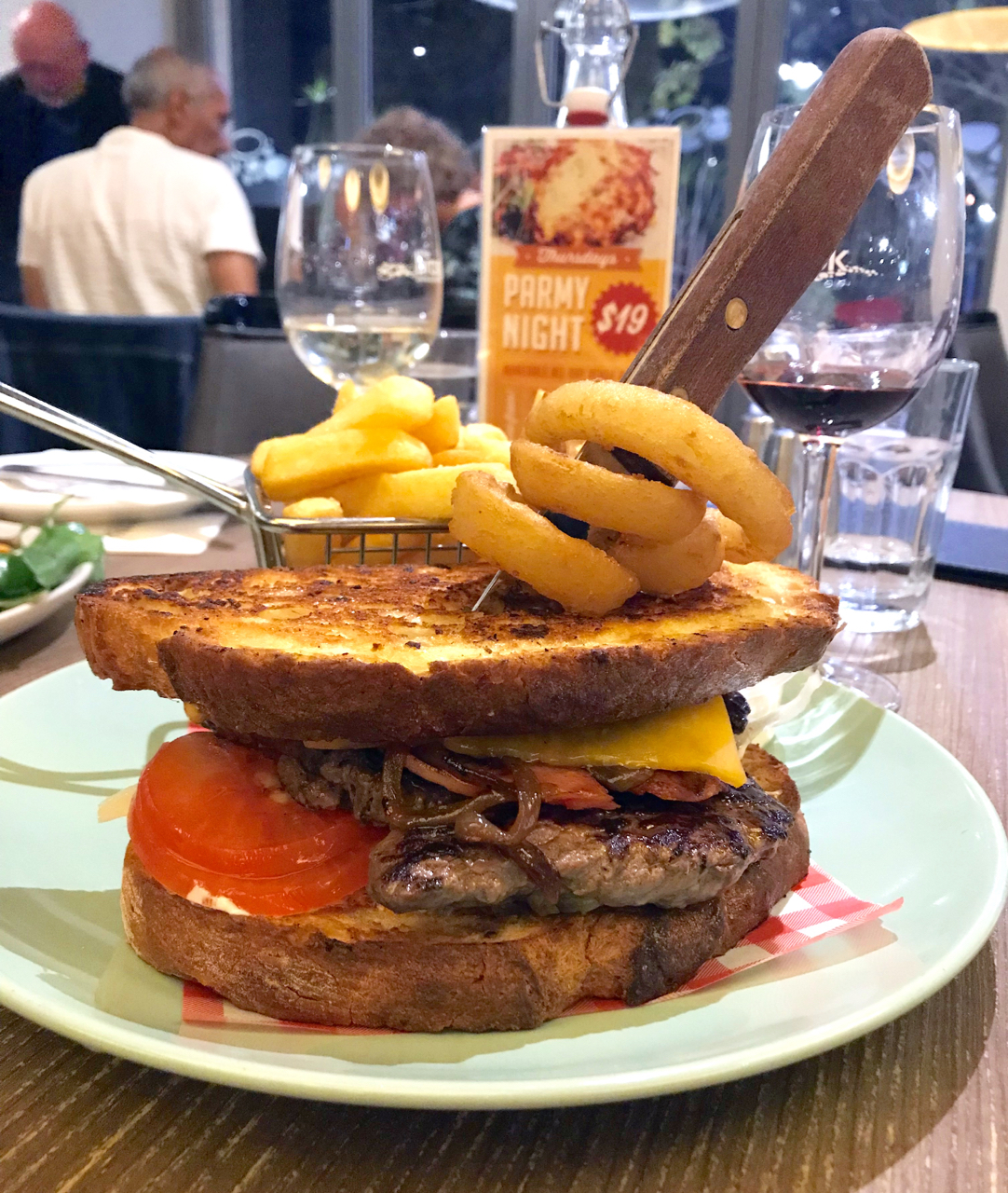 From the chef's specials menu, the schnitty is a real gem. Diners can choose from a chicken or beef schnitzel served with gravy, chips and salad. Butterflied chicken breast was tender and juicy with a golden crispy crumb. Gravy might be an interesting option to some, but it's common in places like Austria. But let's be honest, it's the joy of dipping the chips in the tasty gravy that's a big reason this dish is a winner.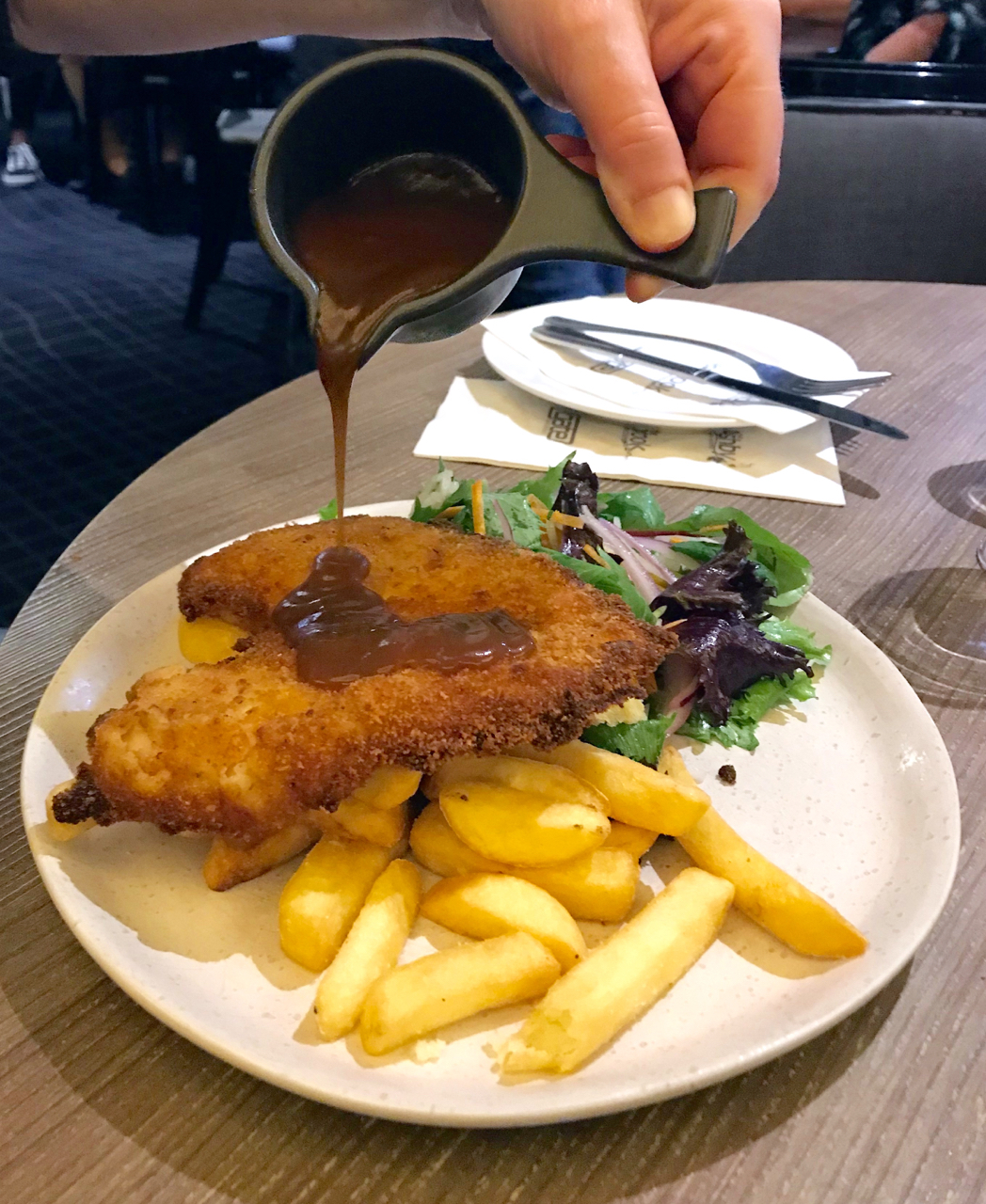 Those with kiddly-winks will be impressed by the choices. It's not just a selection of deep fried crap. For $12 they can choose from meals like steak and chips, cheeseburger or grilled chicken and rice. It comes with a drink, a paddle pop and an activity. Time to put away the ipad kids!
Just about all the wines are offered by the glass with a choice of a small (150ml) or large (250ml) glass. This is great if you want just a bit more than a standard glass but not the commitment of ordering bottle. Wines are predominately West Aussie with a few titles from across the ditch. Those who want something a bit more fun will love the cocktail menu and its prices reminiscent of two decades ago. $10 for a fruit tingle – hello 2001!
There's plenty of choice in the world of beer with a long procession of the usual suspects available on tap and in glass. Craft beer connoisseurs will relish the offering with Gage Roads, Little Creatures and Pirate Life life on draught.
There's heaps of weekly specials on offer including kids eat free on Mondays and a parmi night that'll have you questioning everything you thought you knew about a what goes on top of a schnitty… chorizo and jalapeños? Yes please!
Service at The Brook goes above and beyond. Wait staff are confident in making recommendations and are keen to please. You get the feeling they are locals who care about their only suburban pub.
Locals need to get behind this pub and give it another crack or try it for the first time. It's even worth the travel out east to try that steak sanga. Take it from us – The Brook is well worth a visit.
The Brook Bar & Bistro – 11 Main Street, Ellenbrook
Score – 17/20
Alby – a smooth, refreshing and easy drinking West Australian lager by Gage Roads
Download this podcast here