Hills residents rally against dangerous development
"Save Perth Hills" campaign group is holding a rally on Sunday to protest a development in Stoneville that will see 1450 homes shoehorned into one of Australia's highest fire-risk areas.
The group say while they aren't "anti-development" but they believe housing developers are placing residents and the future of Perth's beautiful 'backyard', at grave risk due to lack of infrastructure.
This area has proven catastrophic fire capacity. Stoneville and Parkerville experienced devastating fires in 2003, 2008, and in 2014 when 57 homes were destroyed. Many residents are yet to recover.
Save Perth Hills spokesperson and Stoneville resident Paige McNeil spoke to Oliver Peterson today to voice what they hope to achieve from the rally this weekend.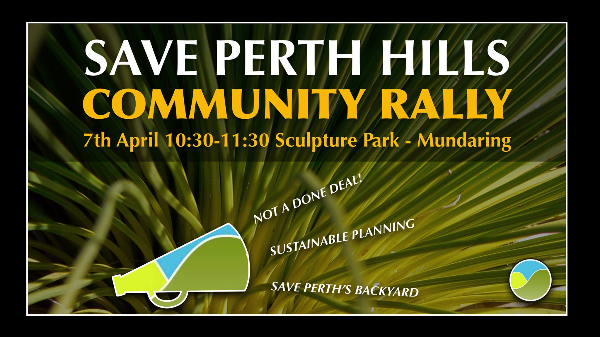 Download this podcast here