PM hits out at those hoarding supplies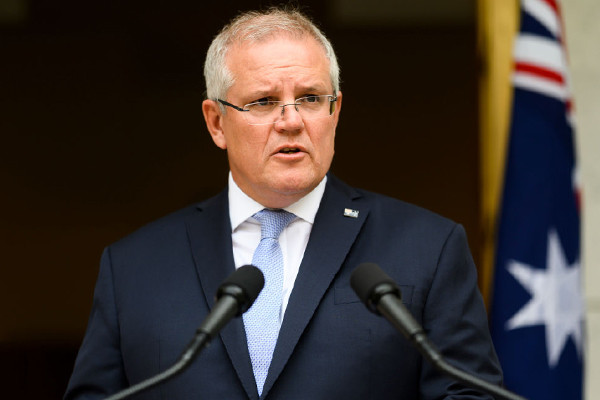 The Federal Government says Australia produces enough food to feed 75 million people, three times our population.
It follows the Prime Minister's blunt warning for people to stop panic buying, and hoarding supplies.
The supply chain has not been affected by the coronavirus outbreak and the Government maintains shortages have only occurred because some people have acted irresponsibly.
"Stop hoarding, I can't be more blunt about it. Stop it. 

It's not sensible. It's not helpful and I've got to say it's been one of the most disappointing things I have seen in Australian behaviour in response to this crisis. That is not who we are as a people."
In other measures announced this morning, the Federal Government has now implemented a Level 4 travel ban for the first time ever  with the advice to all Australians not to travel overseas.
If you do travel access to consular assistance will be limited, or non-existent, if you get into trouble.
The Prime Minister, Premiers, and Chief Ministers have agreed to further restrictions on crowd movements to held curb the virus spread.
From today non-essential indoor gatherings will be restricted to 100 people mainly affecting pubs, clubs, and movie theatres.
The new rules exclude public transport hubs, supermarkets, hospitals, and other essential services.
Outdoor gatherings will continue to be limited to no more than 500 people.
Listen below for an edited version of the Prime Minister's announcements from this morning.