PM announces new restrictions on social gatherings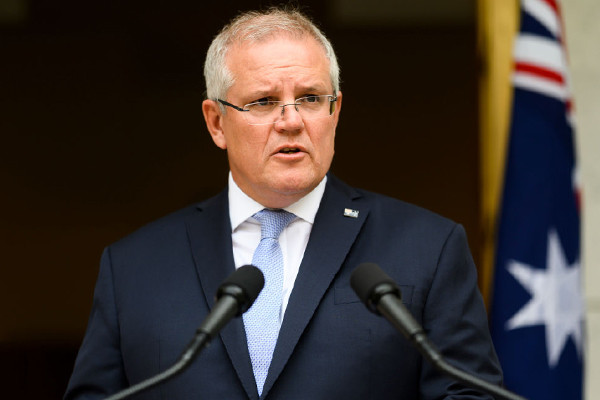 Prime Minister Scott Morrison has announced new restrictions as Australia continues the fight against the COVID-19 pandemic.
Daily rates of an increase of coronavirus cases in Australia has lowered from 25-30 per cent to nine per cent. However further restrictions are necessary.
Indoor and outdoor social gatherings in public places have now been restricted to two people, with the exception of families.
Exceptions to this limit include:
People of the same household going out together
Funerals – a maximum of 10 people
Wedding – a maximum of 5 people
Family units
All outside gyms, playgrounds and skate parks will be closed from tomorrow. Bootcamps will be reduced to two persons, including the trainer.
You must stay at home except:
To shop for essential supplies such as food.
For medical care or compassionate needs
To exercise – in compliance with the new TWO person limit
For work and education, unless you can work or learn remotely.
People aged 70 and over should stay at home and self isolate for their own protection. This is not compulsory, but it's strongly advised. The warning also applies to people over 60 with a chronic illness and indigenous Australians over 50.
States and territories will work towards a moratorium preventing evictions for the next six months provided the tenant is suffering financial distress.
A $1.1 billion injection into Medicare, mental health and domestic violence was announced earlier in the day.
$74 million will be provided for mental health support, including a $10 million package for Beyond Blue.
Counselling services for families suffering from domestic violence will receive $150 million.
$669 million will go towards expanding Medicare subsidies for telehealth services, allowing GPs to consult with patients over video conferencing.
Additionally, the government has launched a coronavirus app available for download on the app store.