Phase Five delayed by at least two months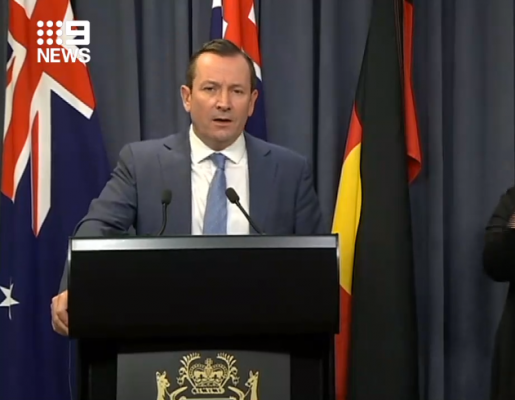 The State Government has extended Phase Four coronavirus restrictions for another two months.
However, the two-square-metre rule will be scrapped this weekend for venues such as theatres, concert halls, auditoriums, amphitheatres, cinemas, comedy lounges, and performing arts centres. They'll be able to operate at 60 percent capacity for ticketed and seated events.
Another 24 crew members aboard a livestock carrier berthed at Fremantle have tested positive to COVID-19 bringing the total on that vessel to 25.
The Premier said there are 52 crew in total on the Al Messilah, and more positive cases are possible.
As 23 New Zealanders begin hotel quarantine in Perth after entering the country through Sydney, Mark McGowan has called on the Federal government to consult more with the states about opening the nation to overseas travellers.
While they will be able to apply for a G2G pass, any exempt New Zealander entering WA via the NSW/NT travel bubble will be treated as an international arrival. They will be required to serve their quarantine in a hotel at their own expense and will also form part of WA's international arrivals cap.
6PR/Nine News State Political Editor Gary Adshead ran through today's announcements with Oliver Peterson: