It'll take 'cases' to motivate West Aussies to be vaccinated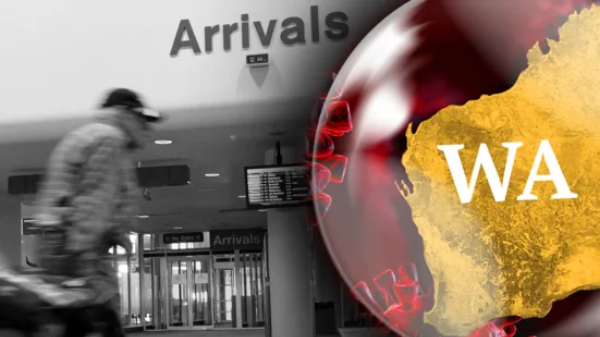 The former deputy chief health officer has slammed WA's plan to reopen the borders after hitting a 90 per cent vaccination rate.
Speaking with Oliver Peterson, Dr Nick Coatsworth said WA will not have that many cases if it opens up at an 80 per cent vaccinate rate.
"We are so fixated on this respiratory infection amidst all the other possible problems we have in our health care system.
"We need to accept the vaccines work, they work really well."
Last weekend WA had a "super-vax weekend" in Bunnings stores, which only saw a small uptick in the number of people being vaccinated.
Dr Coatsworth said it took cases in the eastern states to encourage people to get vaccinated.
"It is difficult to see that need [to get vaccinated] when you don't have cases in the community," he said.
Meanwhile, the infectious diseases expert believes modelling in Australia has "over-estimated" the health impacts of the pandemic. He has called into question Premier Mark McGowan's claims there would be 200 more deaths if the state opens at an 80 per cent vaccination rate rather than 90 per cent.
"Any modelling is about accurate out to 21 days," he said.
"Beyond that it's almost impossible to predict what's going to happen."
Just over 65 per cent of West Aussies aged 12 and over are fully vaccinated.
Press PLAY to hear Dr Coatsworth's thoughts on WA's plan to reopen: