Chicago and Cleveland to create history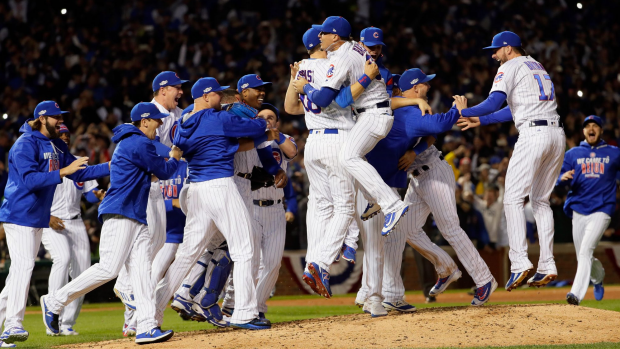 The Western Bulldogs set the tone earlier this year, breaking their 62 year premiership drought defeating the Sydney Swans in the AFL Grand Final.
Now Major League Baseball sides, Chicago Cubs and Cleveland Indians, are set to trump the Dogs fairy tale with their own drought breaking stories.
Chicago haven't won the World Series since 1908, back then the president of the United states was Teddy Roosevelt.
Legend has it, the Cubs haven't won the World Series since because life long fan Billy Sains put a curse on the club, after he and his Goat were ejected from their stadium after stinking out one of the terraces near home plate during the 1945 World Series.
Meanwhile, Cleveland hasn't clinched the World Series since 1948.
Thats a 108 year drought for the Cubs and 68 long years for the Indians.
Brad and Haggers spoke with Chicago cafe owner Stephano Kontos about the buzz around the city.
LISTEN: