Chalk this one up as an early win against Clive Palmer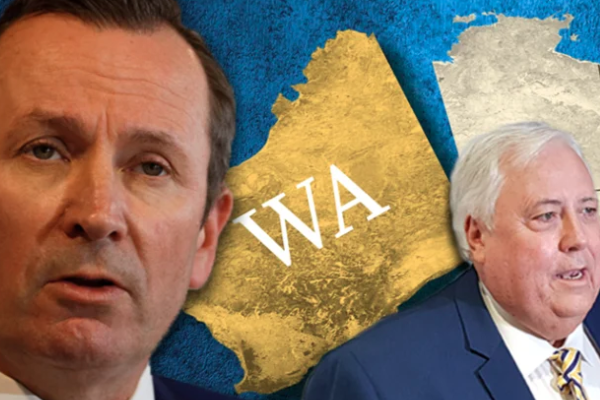 A Federal Court judge has thrown his support behind WA's hard border closure despite denying the State Government's bid for a re-trial.
Justice Darryl Rangiah handed down his findings of fact saying the hard border is better than any other option and is keeping West Aussies safe amidst the COVID-19 pandemic.
It's now up to Clive Palmer to decide if he wants to abandon his fight to bring down the hard border or take it to the High Court.
WA Today's State Political reporter Nathan Hondros told Oliver Peterson despite the denial of a re-trial, the State Government is taking this as a win.
"What he's [Judge Rangiah] saying is looking at the evidence he's got, they're [border closure] the most effective way to control the risk."
"Hes saying if you did anything else then there's a moderate chance the disease could come in."
Listen to Nathan Hondros unpack today's decision with Oliver Peterson:
Statement from Attorney-General, Christian Porter:
As the Federal Court noted, it did not today decide the constitutional issues, and could not take into account the social, economic and other costs of border restrictions.
The Court assessed evidence by making determinations of the risk of importing the virus into Western Australia if the border restrictions were removed.  The Court determined the risk of importing the virus from Queensland, which is the jurisdiction relevant to the court process, is uncertain, and that the risks from other jurisdictions varied from "high" to "very low". The judge specifically found that: It may … be possible to ease the border restrictions with some States and Territories without a significantly increased risk of morbidity and mortality in the Western Australian population while there is ongoing community transmission within other States and Territories.
This is entirely consistent with the Commonwealth's position that evidence suggests low risk in establishing travel bubbles with bordering states such as South Australia and the Northern Territory which have lower infection rates than WA.