Barry Manilow hits deployed to flush out COVID protestors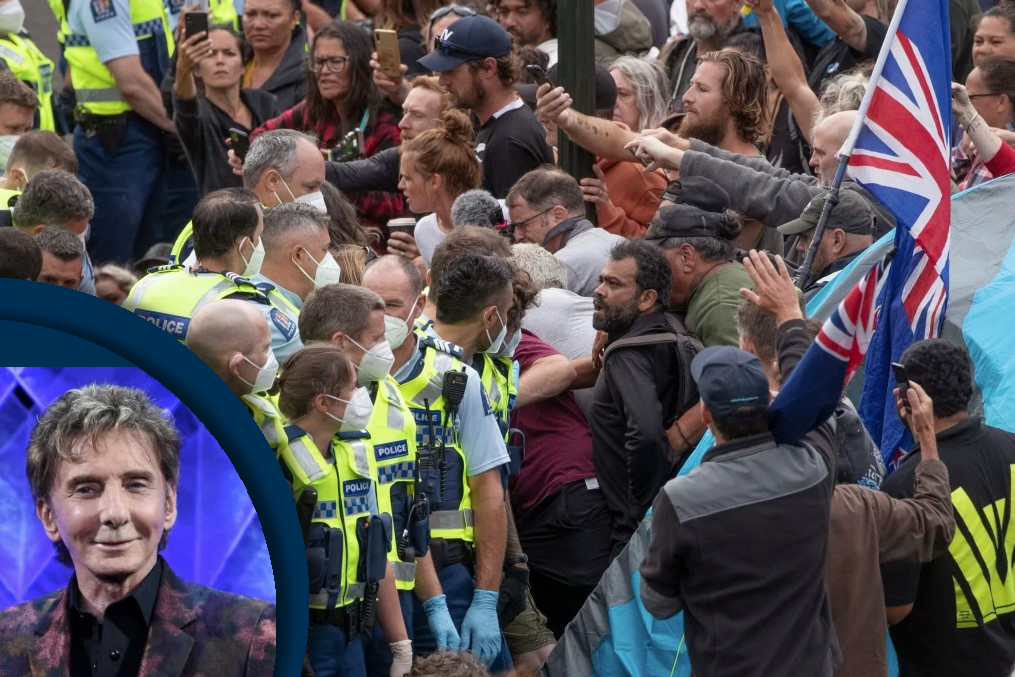 Some countries might choose to send in police and riot squads to disband protestors, but in New Zealand, it's another story.
After failing to try and move on, hundreds of protestors using sprinklers at Parliament grounds in Wellington, Speaker Trevor Mallard came up with a peculiar plan to blast earworms and vaccine messages to make protestors uncomfortable.
Speaker systems played out Barry Manilow's 70s hits and the 90s dance track "Macarena" on a 15 minutes loop.
In response, the protestors who were part of a demonstration against vaccination mandates and COVID-19 restrictions played their own heavy metal track, Twisted Sister's "We're Not Gonna Take It."
Gareth Parker asked Breakfast listeners what song they thought would disperse a protesting crowd.
Press PLAY below to hear what they came up with