97 year old makes a return to the running track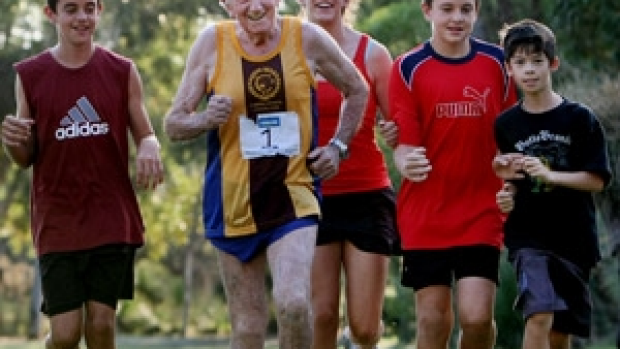 John Gilmour was a prisoner of the Japanese in World War II and was close to losing his sight through malnutrition.
It was his love of running that John believes kept him alive. He had run second in the first ever 10 mile State championship before the war and wanted to return to win the title, which he did.
John is a running champion, he formed the Canning Districts Athletics club in 1950 and set world records in the 5000m and 10,000m.
In October the World Masters Athletics Championships will be held in Perth, it's enough to bring the 97 year old out retirement for two more runs – the 800m and the 1500m
This is what John had to say to Steve Mills and Karl Langdon