'You can't eliminate it': Josh Frydenberg's 'honest conversation' about COVID-19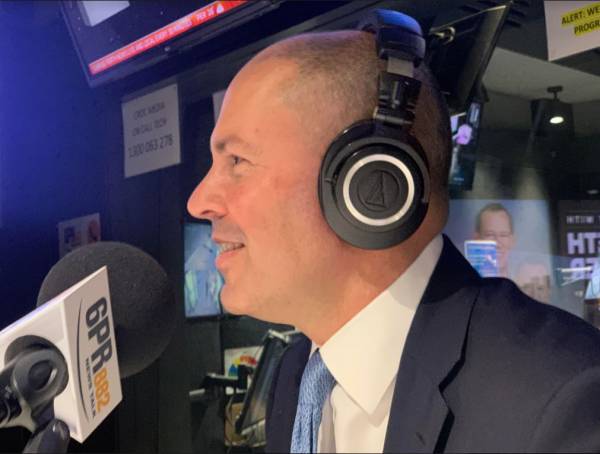 The Federal Treasurer has doubled down on warnings there won't be financial support for states that continue to lockdown and keep borders shut once Australia reaches vaccination targets.
Premier Mark McGowan launched an extraordinary spray on the federal government yesterday accusing them of trying to bring COVID-19 into Western Australia.
But speaking with 6PR's Gareth Parker, Josh Frydenberg said the national plan is in everyone's interests.
"In Western Australia there are real issues about labour force shortages in your booming mining sector and your important construction sector," he said.
"And we know that tourism businesses in Western Australia are doing it tough right now because of the border closures and the lockdowns.
"So not every business is Western Australia is doing well at the current time, there are businesses that are heavily impacted by border closures."
Premier Mark McGowan has adopted a "crush and kill" policy and is determined to keep the virus out of the state.
But Josh Frydenberg said leaders need to "have an honest conversation" with the Australian public.
"You have to learn to live with the virus, you can't eliminate it," Frydenberg said.
"Which means there will be illnesses, there will be hospitalisations, and in some tragic situations there will be more deaths.
"But the alternative is not sustainable in the long term, and that is why we need to stick to the plan."
Press PLAY to hear why he wants leaders to stick to the national plan