McGowan accuses federal government of trying to 'bring COVID into WA'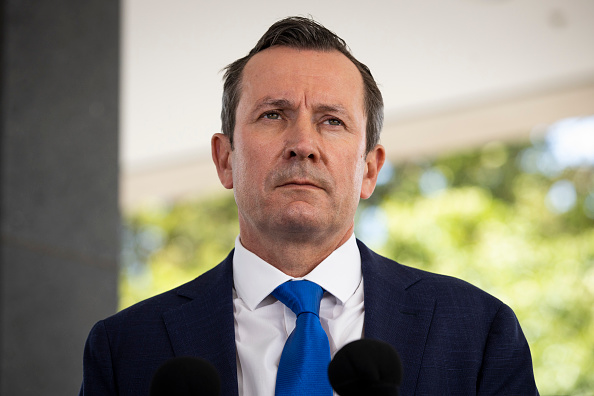 The Premier has accused the federal government of trying to bring COVID-19 into Western Australia.
Pressure has been mounting on the state government to open up its borders once Australia reaches 70 or 80 per cent vaccination, but Mark McGowan has distanced himself from the national cabinet thresholds.
Federal Attorney-General Michaelia Cash has warned, WA's constitutional power to shut borders will diminish once the nation hits the target.
Mr McGowan said WA survived a high court challenge from Clive Palmer last year and will fight any fresh border challenge.
"I don't know why the federal government is doing this, why are they doing this? What's gotten into them ," he said.
"Why are they on this mission to bring COVID into Western Australia, to infect our public, to ensure that we shut down parts of the economy, that we lose jobs, people get sick and some people die.
"They went through the Clive Palmer experience last year and they want to do exactly the same thing again. It makes absolutely no sense,"
There's still no certainty when and how WA will fully reopen to interstate and overseas travel, with the Premier maintaining the overwhelming majority of West Australians will have to be vaccinated before the state's policies will change.
Michaelia Cash says the Liberal Party is not on an mission to bring COVID into WA.
"As a senator for Western Australia, we have done incredibly well as a state to keep COVID out, but what we also now have is that states and territories have agreed to that national plan to open up safely at the vaccination rates of 70 per cent and 80 per cent," she told Perth LIVE's Oliver Peterson.
Press PLAY to hear the Federal Attorney-General on Perth LIVE
(Photo: Matt Jelonek/Getty Images)