Why is the State Government hiring more COVID-19 spin doctors?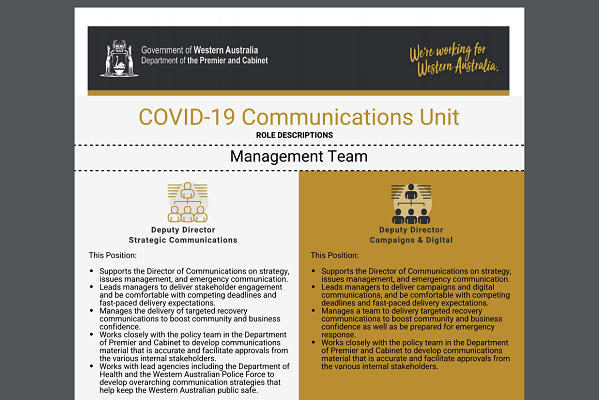 Gareth Parker has revealed Mark McGowan's Department of Premier and Cabinet is recruiting a media and communications team to help sell the state government's COVID-19 recovery plan.
The job ads posted on SEEK reveal the government will recruit "a pool of officers" who will each be paid between $72,000 and $146,000 a year.
Documentation on the WA government's jobs website reveals positions such as "stakeholder engagement manager", "strategic communications manager", "manager campaigns" and "website experience and content coordinator" will be recruited.
Listen to Gareth Parker outline the job ads here: