'What hope does Victoria have getting the outbreak under control if that's the attitude?'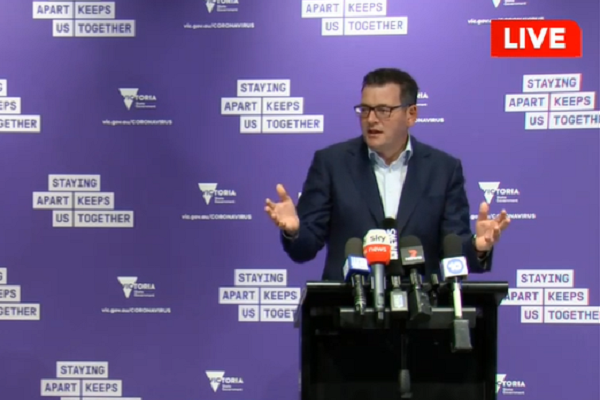 The Victorian Premier is blasting irresponsible behaviour as it was revealed staggering numbers of Victorians weren't isolating when they felt unwell.
There have been 484 new coronavirus cases in the last 24 hours – the highest daily increase for the state.
387 of those are not from a known source.
Two men aged in their 90s have died.
Daniel Andrews is concerned nine in 10 people have continued on with their daily life – even though they felt sick.
Mr Andrews also said new analysis shows more than half of people who have been tested have not isolated while waiting for their results, in many cases spreading the virus when they're meant to be at home.
6PR Mornings Host Gareth Parker says the figures are baffling: