WA Museum dubbed Boola Bardip; 'the place where many people share many stories'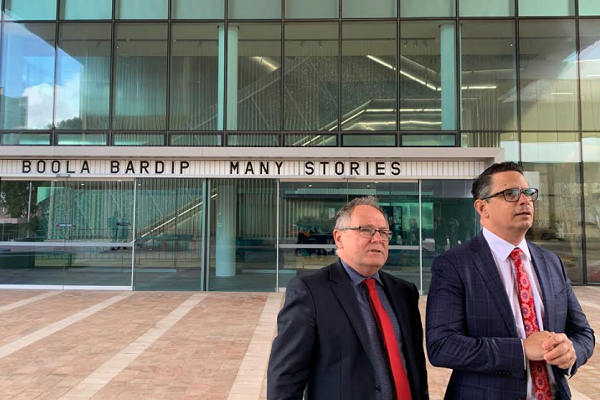 The name for the new WA Museum has been unveiled – the Western Australian Museum Boola Bardip.
It incorporates Boola Bardip from the Noongar Language – which means many stories.
Minister for Aboriginal Affairs Ben Wyatt says the name recognises the significant role Aboriginal people have played in West Australian Culture.
6PR reporter Jake Battrick was on the scene as the name was unveiled and told Gareth Parker the museum will open on November 21 – with 50,000 free tickets now available for West Aussies to enter into a ballot – to be the first to visit the new museum.
Listen here: