WA businesses 'ready to go' as Phase 3 restrictions are lifted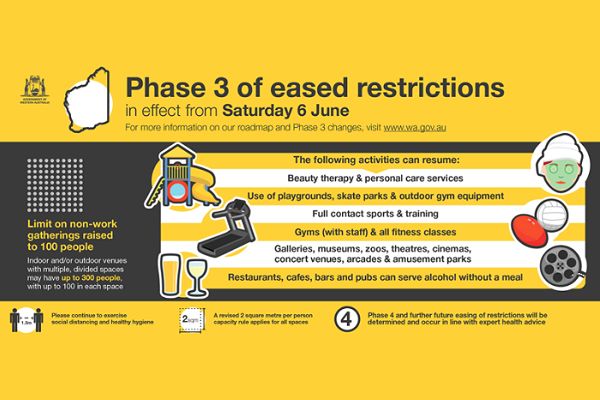 Businesses across WA are gearing up for the lifting of restrictions at midnight so Mornings took the temperature of owners across Perth to see how they're tracking and see what the plan for reopening is.
From tomorrow, beauticians will be able to reopen under COVID-safe conditions and Skin Deep MediSpa & The Lip Lab owner Helen Golisano says they're ready to go.
She says the journey has been a rollercoaster but she's proud of her industry rallying together to get things going as soon as possible.
Meanwhile, larger venues across the state are preparing to reopen for the first time in several weeks.
Venues will again be allowed to seat up to 100 people and as many as 300 across multiple areas with customers also allowed to order alcohol without a meal.
Owner of the Royal and Standard Hotels John Parker says it was previously not worth them reopening for just 20 customers – and they're looking forward to tomorrow.
Perth Zoo is reopening its gates and 6PR's Simon Etheridge told Gareth Parker they are already expecting over 3000 guests on Saturday alone although there's a current capacity limit of 3500 while animals adjust to people coming back.
Stirling Mayor Mark Irwin also told Mornings Stirling staff were excited to reopen playgrounds and skate parks and welcome people back to open spaces.