Sydney Swans fans scatter nan's ashes during Buddy Franklin celebration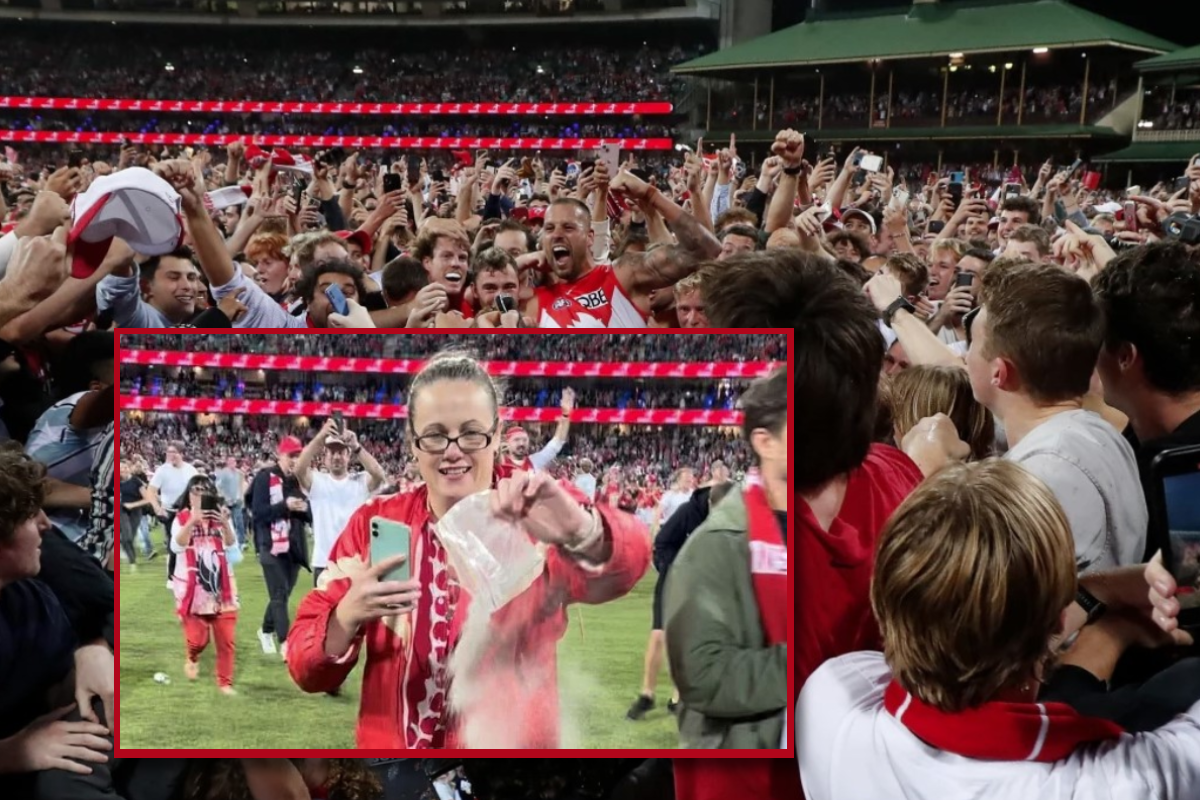 One of the Swans' biggest fans, Edna, passed away last year at the age of 93.
Her grandkids Joel Brown and Krystal Clayton sprinkled her ashes on the SCG after Buddy Franklin's historic 1,000th goal when fans swarmed the oval.
Krystal Clayton told Steve Mills on Millsy at Midday that the celebration's made it very special.
"It was all surreal like I can't actually remember running out there," she said.
"Looking back it now, with the amount of people running in the opposite direction that I was across the field, it was surreal."
Clayton also told Millsy why they decided to scatter the ashes on the ground.
"She always wanted to do the coin toss, but she never got a chance to do that… so that's why we sort of made a beeline for the centre circle," she explained.
"We wanted to do it for nan to pay tribute to her and for giving us the love for AFL."
Press PLAY to hear Edna's granddaughter reflecting on the game and her memories of her nan.