New report: Still no answers for Aishwarya Aswath's parents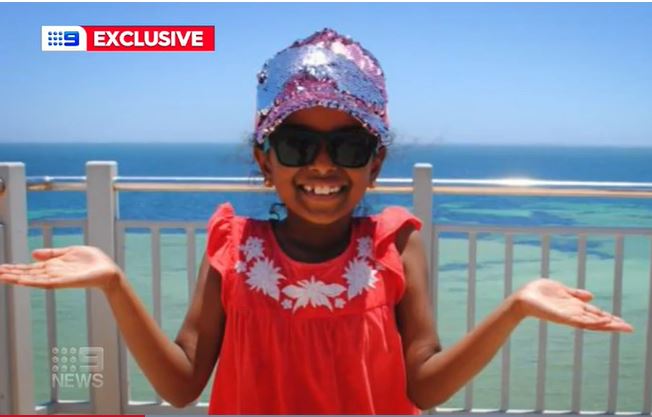 The State Government said it will adopt all 30 recommendations outlined in an independent report into the death of Aishwarya Aswath at Perth Children's Hospital. The report was tabled into parliament today.
The report has echoed the findings made by an internal investigation from back in May, which found the triage and waiting areas were not staffed well enough on the night the seven year old girl died.
However, Inquiry Lead Professor Les White said no one person is to blame for her death.
Aishwarya waited around two hours to be treated before she died from organ failure due to sepsis on the evening of April 3.
Speaking with Oliver Peterson, WA Health Director General Dr David Russell-Weisz said he accepts the reports findings the emergency department was understaffed, workers were extremely tired and her parent's concerns weren't taken into account.
"There's a number of recommendations and we're absolutely committed to implementing all of those recommendations," he said.
While Dr Russell-Weisz stopped short of saying the hospital system is in crisis, he admitted the hospital system is under "significant pressure."
Press PLAY to hear more about what the WA Health Department says about the report:
6PR Nine News senior reporter Gary Adshead  told Peterson there are still no answers for the Aswath family.
"There's nothing in here they didn't already know," he said.
Aishwarya's family says it will need some time to properly go through the report before responding.
Press PLAY to hear more on today's report from Gary Adshead: