'Sea of blue': Police to significantly increase their presence in CBD following reports of multiple incidents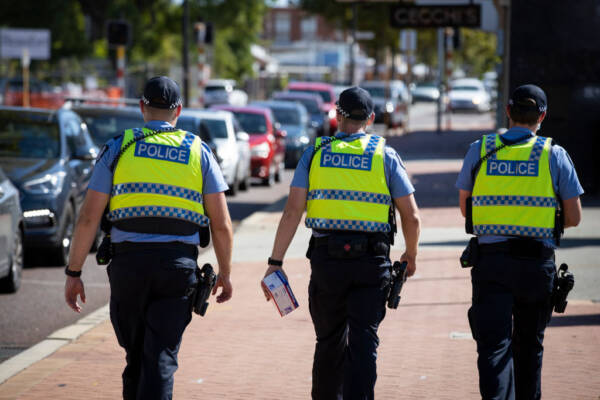 WA Police will ramp up their presence in Perth's CBD following multiple reports of incidents in the city.
Around 100 extra police will be deployed to the city's streets, along with 19 extra sergeants.
It comes as it was revealed exclusively on 6PR Breakfast that a woman had been allegedly assaulted on her way home from a work function in Yagan Square.
Acting Police Commissioner Col Blanch says there will be a "sea of blue".
"We've got 950 extra police … put them in their blue uniforms, get them out on the street, let the public have some reassurance and safety that the police are out there, and we will deal with crime and hopefully prevent it before it occurs."
Meanwhile, Commissioner Blanch says police have identified the offenders from the Yagan Square incident.
"The incident was captured by the Perth City Council videos," he told Mark Gibson filling in for Gareth Parker on 6PR Breakfast.
"We have identified the offenders, so we will be following that up today, probably with two arrests … of juveniles."
Press PLAY to hear more below
Photo by Matt Jelonek/Getty Images