Roger Cook 'immensely proud' of WA community as we return to 'nearly normal'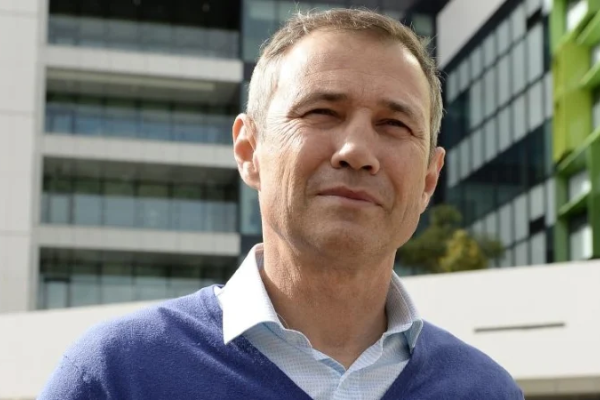 WA Health Minister Roger Cook was on leave in mid January after working the Christmas shift as acting Premier when he first heard the words 'novel coronavirus'.
As the news filtered in, he reached out to his team and after about 48 hours the instruction came – get back into the office because this is starting to look 'fairly significant.'
"They were scary days," he said.
"One, we didn't know what we were dealing with and two, we didn't know at that point how we needed to respond. And if we have thought at that time just how swiftly and comprehensively we were going to have to respond.
"We were watching the scenes in Wuhan, the extreme measures they were going to to stand up whole hospitals within a few weeks, the extent to which it was really disrupting lives and the economy there.
"That's when it became apparent to us that we needed to buy time."
And of course, buy time is exactly what Western Australia did.
Mr Cook says the decision to ban tourists from mainland China by the National Cabinet as well as advice from health experts empowered the State Government to make hard but necessary decisions to keep West Australians safe. What was the focus though, was finding the right balance between to manage safety and trying to avoid economic disaster.
"You can make decisions but you see the impact of those decisions, not just in the numbers, but people have invested their livelihood and many years of their life in building their businesses, engaging staff, really making sure that they can contribute to the economy and have a business that they can be proud of," he said.
"The impact of our decisions in terms of a lot of these businesses was really quite confronting and will be for some time to come as you see people try to bring their businesses out of hibernation. This is going to be a long haul but we greatly admire the endeavour and resilience of a lot of our small business leaders to really just try to make do in these difficult times."
As Western Australia returns to about 95 percent of normality, Mr Cook says he's immensely proud of the work all West Australians have done to ride what has been a remarkable wave.
"Obviously it's been a very challenging time for myself, for the Premier and for everyone," he said.
"But its also an opportunity to look back and say just how proud I and everyone in the government is of the Western Australian community.
"The spirit with which people have taken to the measures that had to be put in place. The patience and the resilience of people who are working in our economy, particular in our small business sector and really just the unique Western Australian culture that have been brought to this which has meant that our mining industry has continued to operate, our farming communities have continued to support the primary industries.
"From that point of view, Western Australia has done an outstanding job and I'm just proud of everyone in the community for their efforts."
Mr Cook said it was important for Western Australians to maintain good physical distancing and personal hygiene and not to fall into complacency so we can continue the positive results we've been enjoying.
"I hope people go out and continue to embrace their local businesses, I hope they go out and really seize the opportunity which is unique in Australia, Western Australians will have an opportunity like no other state in terms of being able to enjoy some of the things we all used to take for granted," he said.
"The other thing I hope for is that people aren't complacent and actually understand that with these regained freedoms comes risk. I hope we continue to practice good physical distancing and good personal hygiene because it'e been the efforts of the WA community to lock those behaviours in which  has really got us to this point in time."
Listen to Roger Cook's reflections with Gareth Parker on Mornings here: