Rights to Aboriginal Flag could be worth $25 million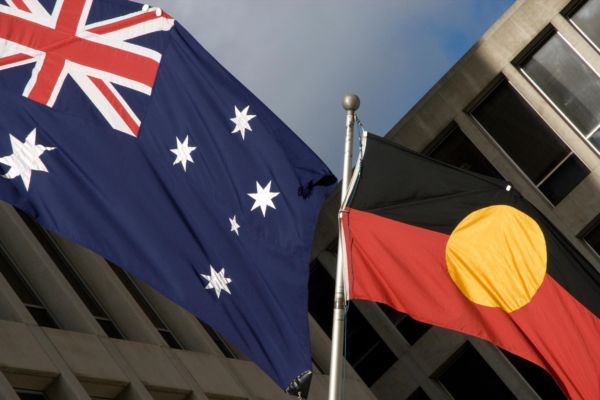 There are calls for the Federal Government to step in and purchase the rights to the Aboriginal flag. A petition calling for it to be able to be freely used has gained over 100,000 signatures.
Non-Indigenous company WAM Clothing has held the exclusive licence to the flag since 2018 and actively sends cease and desist letters to users, including the Australian Football League. They purchased the licence from the flag's designer Harold Thomas, who created the flag in 1971.
As a result of the copyright, the flag will not be used in the upcoming Sir Doug Nicholls Indigenous Round this weekend.
Former Head of the Indigenous Advisory Council Warren Mundine told Oliver Peterson we have to live with the reality of the copyright but everyone should sit around the table and sort it out.
"Let's just have a bit of common sense.
"Get the Prime Minister's office, get Harold Thomas and get WAM around the table and within a few days we can work it out. Let's get it to happen."
With a figure of $25 million being quoted by some to buy back the rights, Mr Mundine said it's worth it.
"It sounds like a lot of money but we'll get the copyright back into the general public.
"Everyone's passionate about it [the flag]."
Listen to the full interview: