Premier probed on February re-opening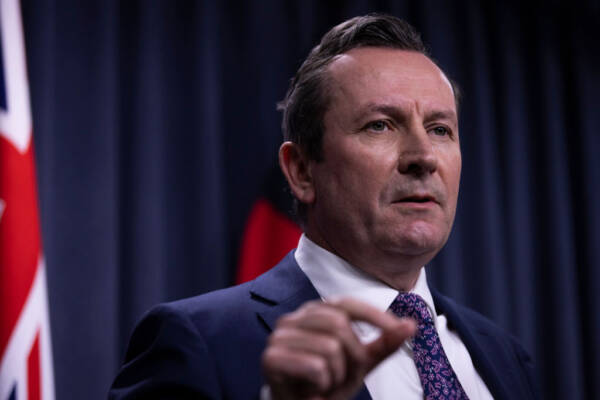 The Premier has again emphasized his desire to get through the Christmas holidays without COVID restrictions, in the wake of revelations that modelling was commissioned around the premise of re-opening WA's borders on February 1, 2022.
PerthLIVE's Oliver Peterson revealed on Wednesday that the state government is looking at an eight week 'light lockdown' to enable the WA Health Department to monitor the impact border openings have on cases and hospital loads.
The scenario may include restrictions such as capacity limits in cafes, restaurants, arenas, stadiums and mandatory mask-wearing.
When asked in Parliament on Thursday about borders potentially opening in February, Premier Mark McGowan again refused to set a date.
"We are seeking to get to very high levels of vaccination so we can hopefully avoid some of the worst impacts of COVID, particularly over that very important Christmas period."
Amid calls for the Premier to confirm details of a roadmap for WA, he pointed to the Chamber of Commerce and Industry to focus on the positives in our state at the moment.
CCI Chief Economist Aaron Morey joined Oly to respond.
Press PLAY to hear more