West Editor: "I'm still proud of the front page"
Today's front page of the The West hit a nerve with readers. Nat Fyfe is one of only 15 people to win two Brownlow Medals, yet it looked like he played second fiddle to a pie-in-the-sky poll regarding Willie Rioli.
Editor Anthony De Deglie spoke to Jo McManus to defend the paper's decision to give Fyfe less real estate on the front page.
"You can skin a cat many different ways. Would we do it differently if we had our time again? Maybe…

"I'm still proud of the front page we put out today."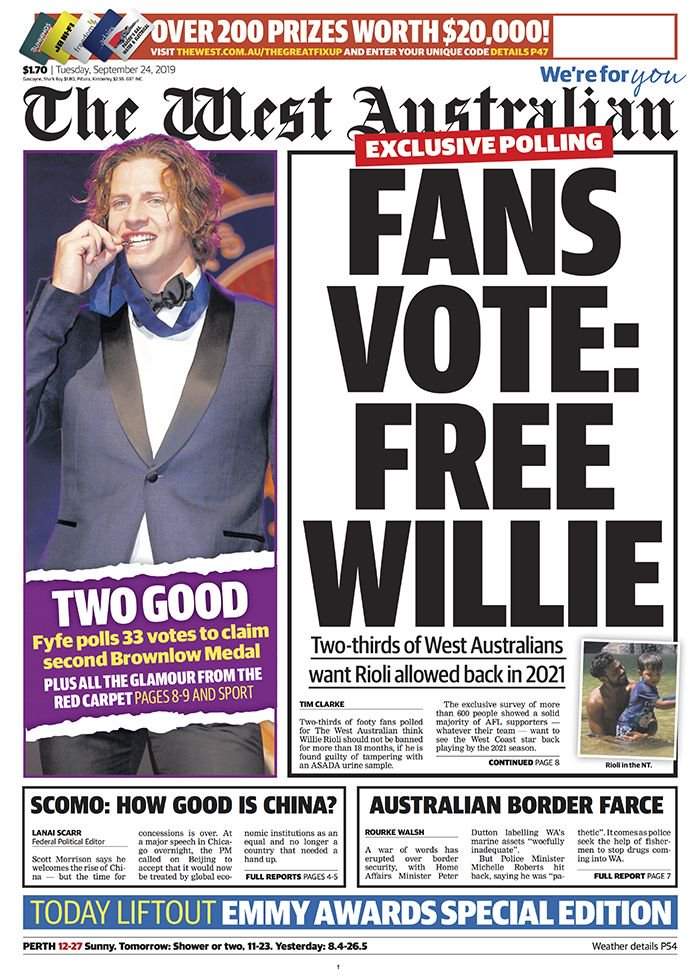 Download this podcast here