WA's Favourite Local – The Stirling Arms
The Stirling Arms lays claim to being one of WA's few, oldest continuously running pubs. Built in 1852, she was the watering hole for the first settlers in Guildford, who prided themselves on being a convict-free settlement… well that's until they realised they were all too lazy to do some hard work and "got some in."
Late last year the pub underwent a massive, much needed restoration. Art deco styling, complete with gorgeous boutique hotel rooms, make this a great spot for a staycation on the doorstep of the Swan Valley.
The luscious beer garden is where The Stirling Arms shines. Lots of shade in the day time and sparkling fairy lights at night, it has a real buzz to it. In fact, nabbing a table on a balmy Friday night can be a challenge. Bookings are recommended!
Unfortunately the main dining area lets this place down. The prohibition bistro is more like an old school hall than a "bistro"; daggy chairs, a projector screen pulled down at the back of a stage and cafeteria style tables. It doubles as the function room but it almost feels forgotten in the rest of the beautiful refurbishment.
A substantial menu has all bases covered with pasta, pizza, salads, overflowing share platters, burgers and steaks. One glaringly obvious omission was the chicken parmigiana. They do offer this as a weekly special but patrons who love a pub parmy might be left wanting.
For starters, the calypso sticky pork ribs were lip smackingly good. Fall-off-the-bone tender, they were tangy with ginger, lime and chilli marinade. Shame they came out after the main meals.
Is there any higher compliment for a burger than saying it tastes like a whopper? The Stirling burger tasted like just that, making it a straight-up win. This may upset burger traditionalists but they've used a focaccia bun rather than a traditional burger bun and it worked. Sandwiched in is a tasty beef patty, smoky bacon, pickles, cheddar, aioli, ketchup salad… and the pièce de résistance fried onion rings. Gluten free diners will be happy to know there's buns available for them too.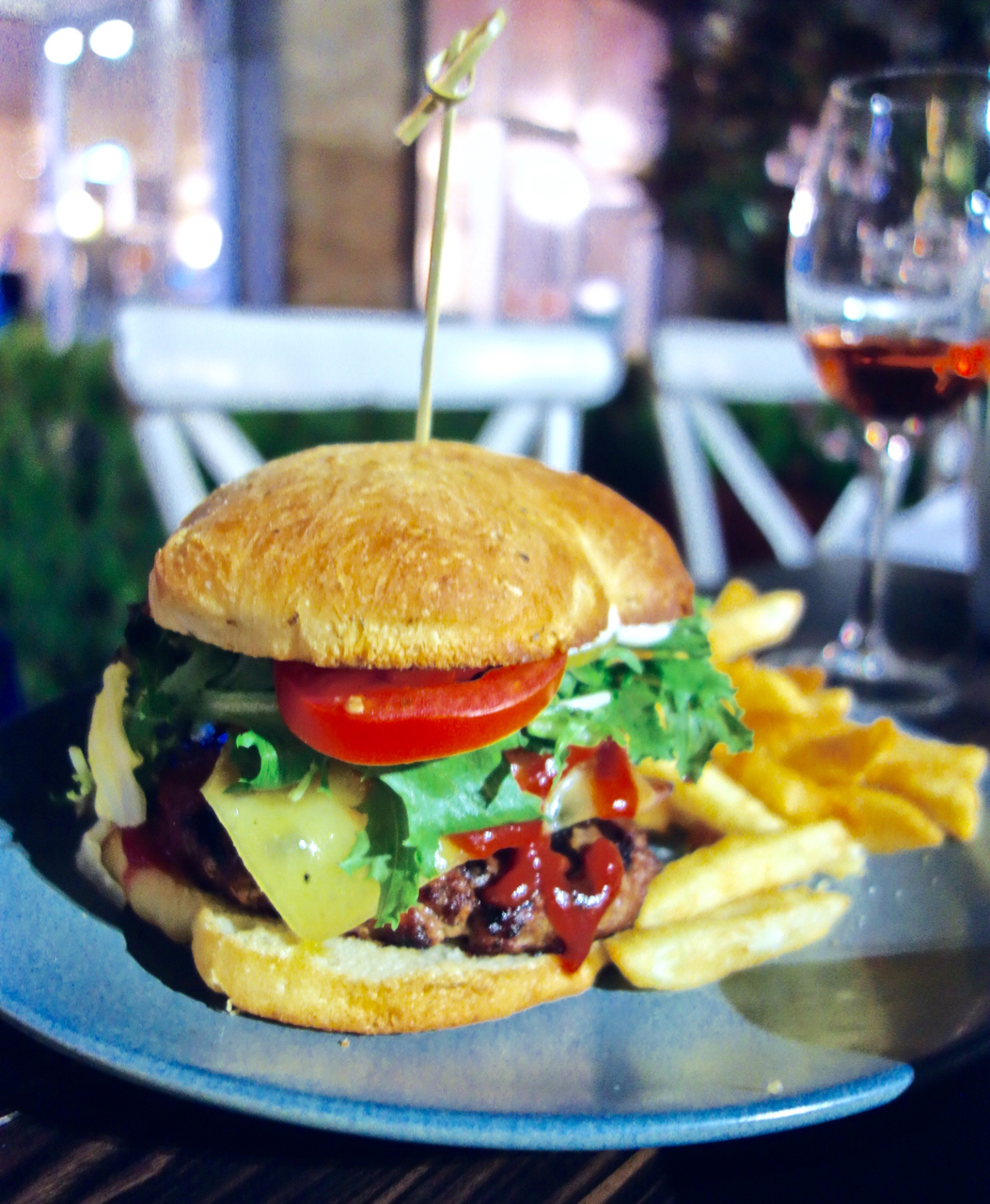 A pub steak should be an easy goal to kick. Fillet steak served with a jus, chips and salad was hit and miss. Ordered rare, it came out quickly and cooked medium. Suspicious timing given the thickness of the steak. The jus was missing but staff were apologetic and quickly brought it out. Crunchy, golden beer batter chips were the star.
Gage Roads brews are favoured on tap here and there's plenty of internationals available in the bottle. Punters that are members of the "Cellar Key" loyalty program can get a pint of "Swan Valley lager" for $2.99 plus plenty of other drink specials.
For a pub, the wine list really shines. They offer titles from around Australia with a particular focus on the Swan Valley. Connoisseurs will be particularly impressed with the high end offerings such as Faber Vineyard wines, which have been rated highly by James Halliday.
Despite the minor issues, there's plenty to love about this old girl. The daily specials are worth checking out, including kids eat free on Monday and $15 Sunday roast.
The Stirling Arms – Corner of James Street and Meadow Street, Guildford
Score 13/20
Alby – a smooth, refreshing and easy drinking West Australian lager by Gage Roads
Download this podcast here