WA's Favourite Local – The Garden
The Garden in Leedy
has positioned itself somewhere in the middle of being the upmarket pub option in town and a sports bar.
At first glance the menu is a bit ho-hum. But you know what? They're offering the pub classics and doing those well. They have different weekly specials but by far the best one on offer is on Sunday. $25 pint and pub classic where diners can choose from Caesar salad, any pizza, any burger, fish and chips, parmi, meatballs or bangers and mash. If beer isn't your thing, customers can substitute for wine.
The menu is a bit light on in the starters department. If you're planning to share go for the pizzas! Pizza bread with balsamic and extra virgin olive oil is a nice take on the usual bread that comes with this type of starter. Covered in sprigs of rosemary and sea salt, this simple topping made it very moreish .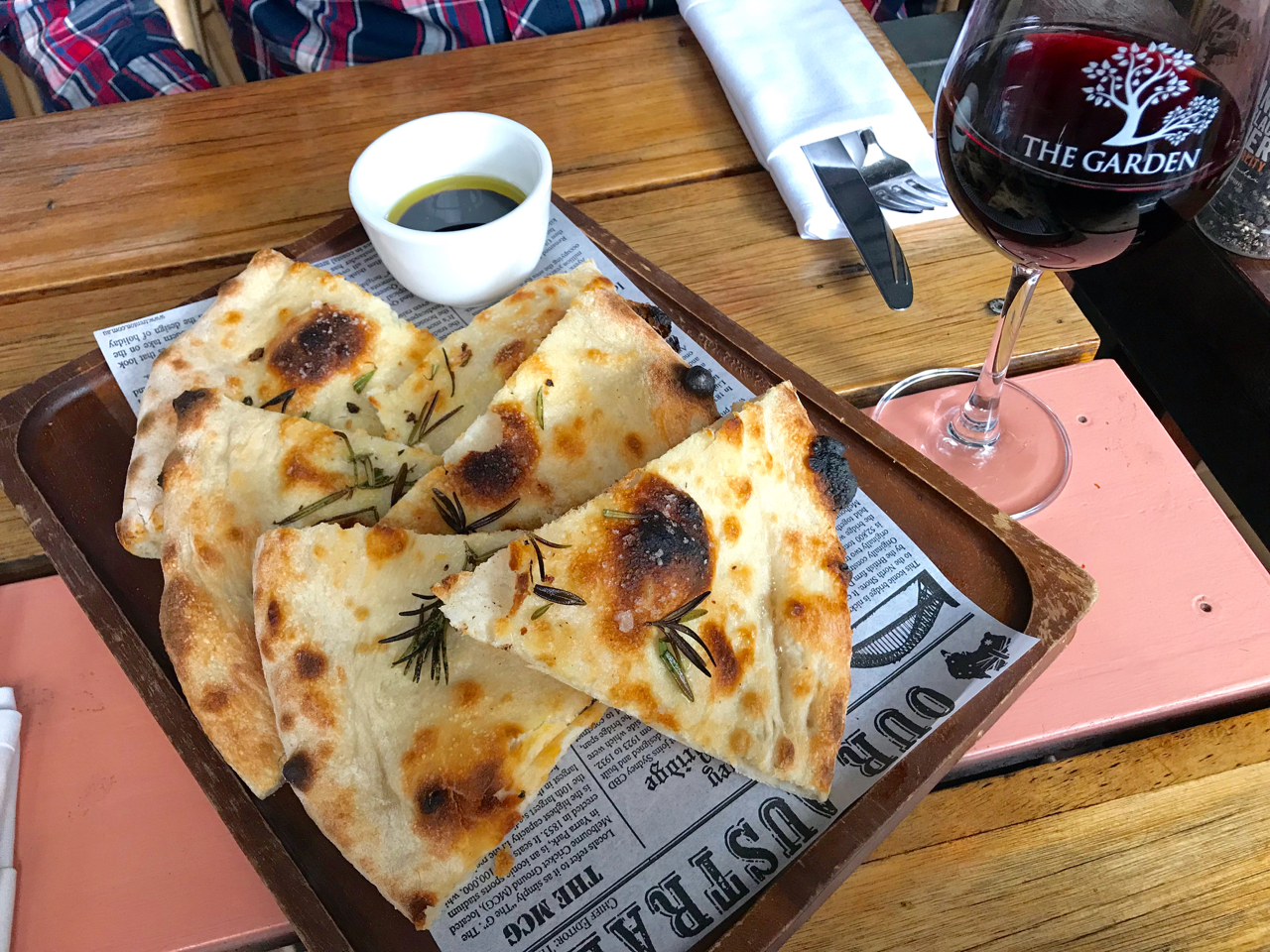 Tender meatballs that tasted of the traditional veal and pork mince Nonna would have used came in a rich, bright tomato sauce that was big on flavour. Melted provolone cheese on top added sharp saltiness that will have diners going back for another mouthful. Toasted sourdough was perfect for mopping up the sauce.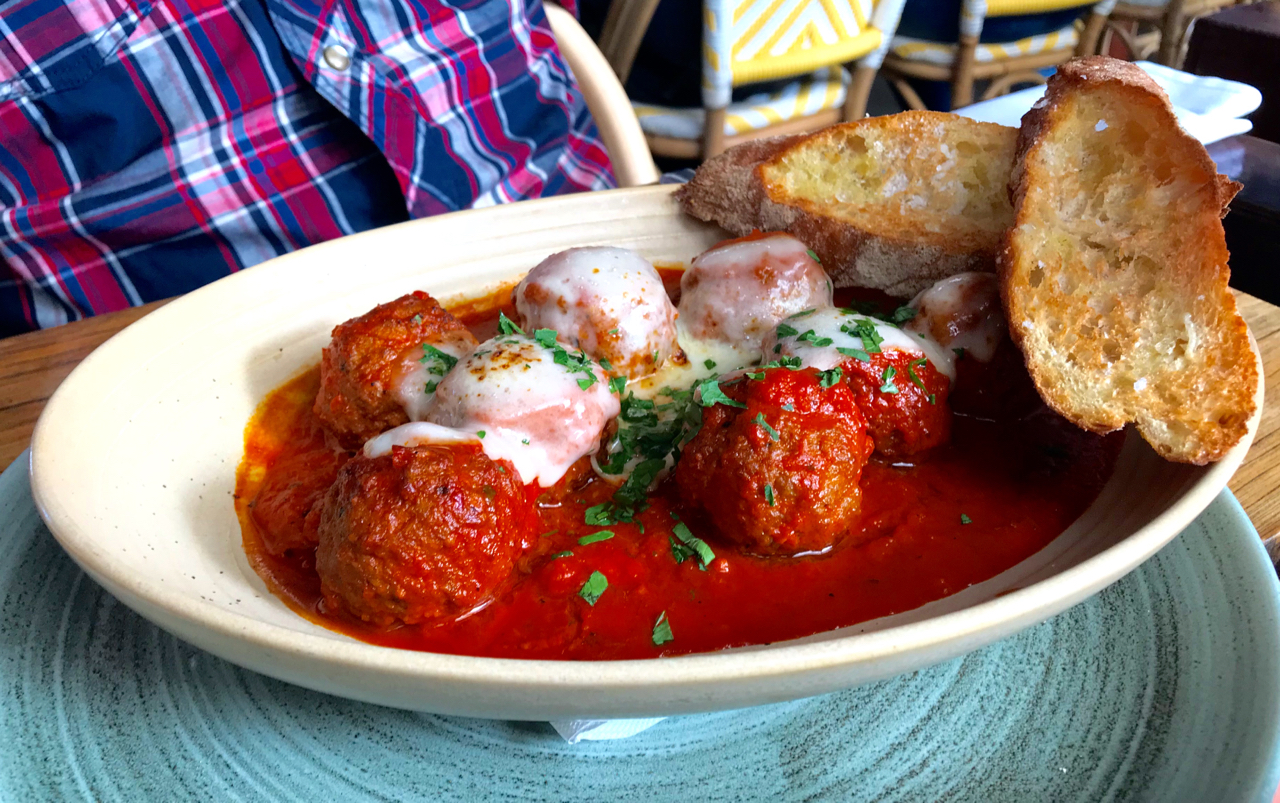 Lamb shanks should be an easy goal. This was fall-off-the-bone tender served in a glossy french onion broth. The bread sauce was a bit of a miss. It was stodgy and gluggy.  Thin crisps of sourdough with melted gruyere were neither here nor there. Get rid of them, get some tasty mash in there and this dish would be a straight up winner.
A wet winter's day is where The Garden falls down. There is a small enclosed "restaurant" type area but the rest is open air. They do their best with cafe blinds and the like around the outside bar but this really is a pub for a clear day. And that's when this place shines and you'll be jostling for space at the bar.
Diners are spoiled for choice when it comes to brews. Along with guest craft beers on tap, there's a suite of Little Creatures and Feral Brewery in the draught mix. Wines from WA and SA regions feature heavily with most by-the-glass options coming in at under $10.
This joint is punching above its weight when it comes to service. Customers can be guaranteed of friendly, attentive service by staff who aren't afraid to make menu suggestions and wine recommendations.
Heading to a game at Optus Stadium? They've got a great value offer – For $25 punters can get a pub meal and a pint plus transport to and from the stadium. Weekdays sees those early to finish work dished up a treat with happy hour offering $5 beer and wine from 4-5pm.
The Garden –  742 Newcastle Street, Leederville
Score – 15/20
Alby – a smooth, refreshing and easy drinking West Australian lager by Gage Roads
Download this podcast here