WA's Favourite Local – Clancy's Fish Pub Canning Bridge
Clancy's Fish Pub in Applecross … well the clue is in the name. It's a pub, and it serves seafood. And boy it does a great job of it.
The menu has big focus on local seafood. Expect to see Shark Bay whiting, Norwest snapper and Exmouth blue spot emperor. Pricing is consistent with the offering with most dishes sitting between $20-$30.
For starters or to share, order the fried mice and salt and pepper squid. These will not disappoint. Cheesy stuffed jalapenos were punchy and not for the fainted hearted. Squid is so easily ruined by just an ounce of over cooking. Chef nailed it with tender lightly battered rings that almost melted like butter when chewed.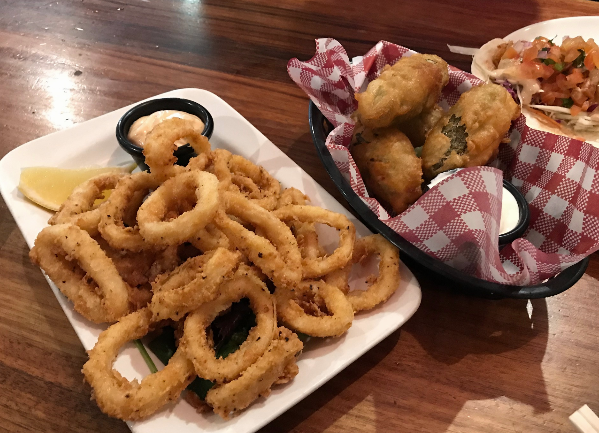 While it wasn't ordered for this review the seafood platter is a straight up win to share. Served with battered fish, prawn skewers, chilli mussels, lime pepper squid, oysters kilpatrick and chips – it's great to pick over while enjoying a crisp white wine or pint of craft beer.
A trio of of beer battered prawn tacos were deceivingly filling. Lightly battered prawns were served with crunchy, bright slaw, tomato salsa and chipotle mayo. This would be a great dish to share along with a few other starters.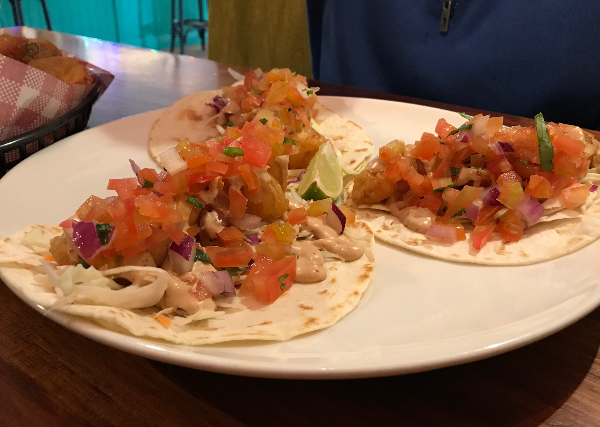 The seafood laksa was a risky order given Clancy's isn't a hawkers cafe in china town. A medley of seafood including Norwest snapper, prawns, squid and egg noodles in a spicy broth was better than expected.  The flavour was more on the hot and sour side than the traditional spicy coconut broth people may be used to. Those well versed in laksa may recognise the flavour as being closer to an asam laksa. The only thing missing was the mussels as mentioned on the menu.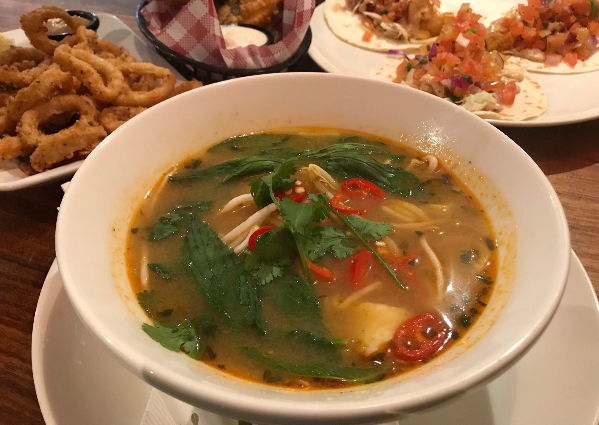 Korean style chicken came served as a row of tenderloins covered in a hot and sticky sauce that was full of kick and big flavours. A bed of kimchi slaw added freshness and crunch. Usually kimchi can be a bit on the pungent side but they got the balance right. This isn't the only "non-seafood" dish on the menu, there are plenty of "land lover" options available such as steak and salads.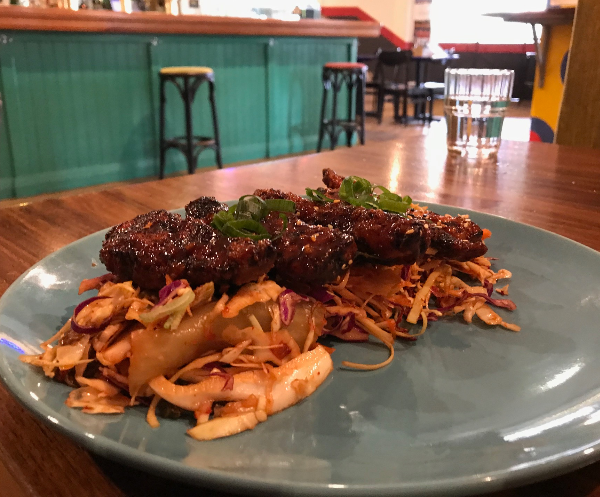 Not up for a sit down meal? Clancy's is the perfect spot to pull up a stool at the bar and enjoy one of the many local beers and ciders on tap. Wines from the best known Australian regions feature and of course there's plenty of options that match well with seafood!
Friday and Saturday nights sees the pub swell with locals who are only too happy to share the bar with people from far and wide. Service here cannot be faulted – it's fast and friendly.
Clancy's  – it's not just a fish pub. It's so much more!
Clancy's Fish Pub –  903 Canning Highway, Applecross
Score – 17/20
Alby – a smooth, refreshing and easy drinking West Australian lager by Gage Roads
Download this podcast here