The facts about the flu vaccination
Noel Fosbery (2016 Pharmacist of the Year) from Friendlies Pharmacy joined 6PR's Simon Beaumont's Afternoon show to discuss the facts about the flu vaccination! Noel answers questions like…
When is the best time to get the flu vaccine?
Will I get flu symptoms if I get the vaccine?
Are there any side effects?
Skip the flu season this year and get a flu shot from a trusted Friendlies Pharmacist. Book an appointment quickly and easily online at www.friendliespharmacies.com.au/flushot. Free for eligible HBF members*. Available at 30 locations across WA.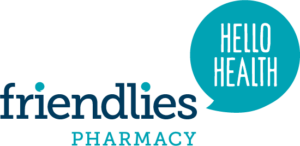 *For members on eligible products up to the annual maximum. Service eligibility applies.
Download this podcast here