Talking Movies with Mark Naglazas
Film critic, Mark Naglazas joins Mornings with Gareth Parker each week to Talk Movies.
This week Gareth and Mark were joined in the studio by a certain star of the future – 13 year old Perth actress, Daisy Axon.
Daisy features in the new Australian film H is for Happiness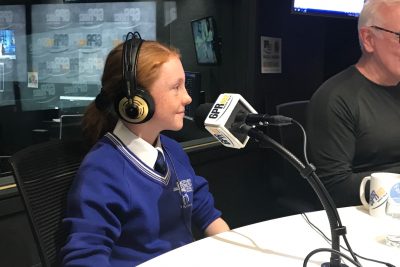 Mark also reviewed Midsommar and took calls on movies which have made your skin crawl.
Download this podcast here