WA ScamNet released figures today as part of it's annual review into scams.
Western Australians reported losing a total of $10.7 million to scams in 2018, a 32 per cent increase from the previous year. There was also an increase in the number of victims with 569 people reporting losses to WA ScamNet in 2018, a 42 percent increase from 2017.
There was a huge hike in losses to investment scams, which topped the list of categories, followed by romance scams and 'buying and selling' online.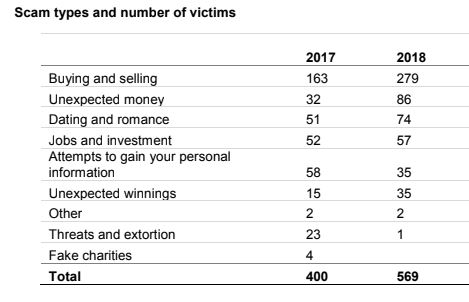 Today Oliver Peterson spoke to Commissioner for Consumer Protection David Hillyard about these figures and what people should look out for.
Plus Oliver also spoke to Marion, who shared her cautionary tale. She is a 78 year old Beaconsfield woman who lost $30 000 in an "NBN Catch the Scammer" scam.
Download this podcast here