Premier Mark McGowan on Mornings
Premier Mark McGowan joined Mornings with Gareth Parker today, for his regular spot to discuss issues of the week and take listeners' calls.
Among the issues discussed this week were the Federal Government's latest GST proposal, the state's improving financial position, and a wave energy project in Albany.
Premier McGowan also celebrated the West Coast Eagles' Premiership win, with some new merchandise.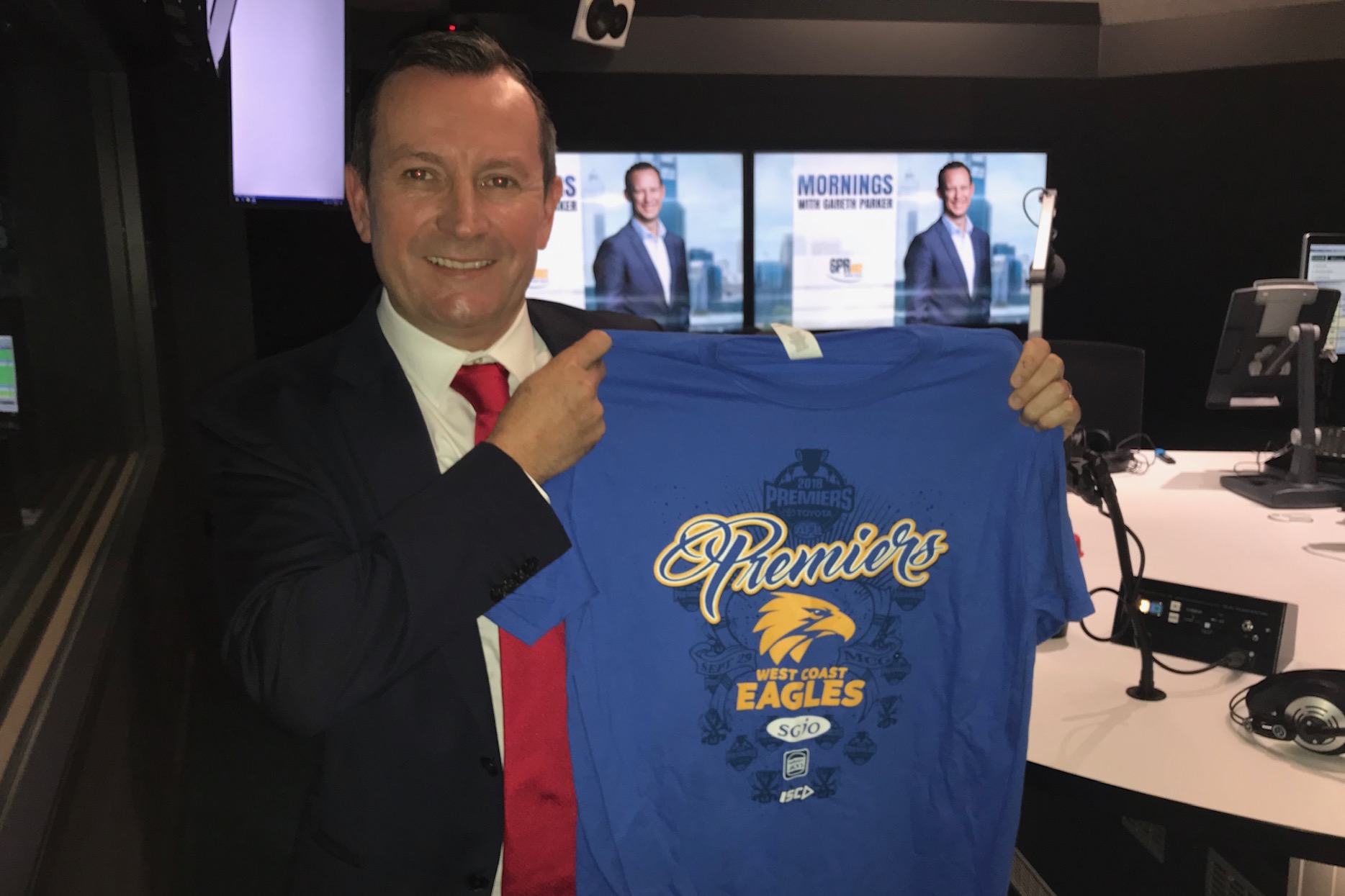 Download this podcast here