Police report 'smacks of politics'; O'Callaghan
Former Police Commissioner Karl O'Callaghan has slammed a secret report into his time as the top cop, describing it as 'quick and dirty' and politically motivated.
The report was completed 18 months ago, and made allegations of Mr O'Callaghan ruling over a "toxic environment of fear," with senior officers carrying out potentially criminal conduct.
Mr O'Callaghan told Mornings with Gareth Parker, he hasn't been allowed to see the report, he wasn't asked to respond, and the consultant behind it has form for 'doing a number' on previous commissioners.
How the report was covered in today's West Australian newspaper;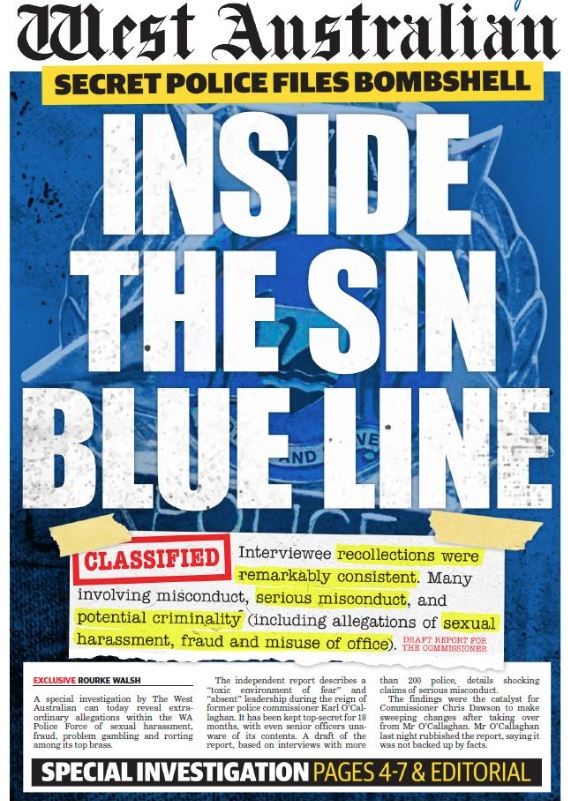 WA Police minister Michelle Roberts was listening to the interview, and called through to respond to the claims the report was politically motivated.
Download this podcast here