"Pink Tax" is Alive and Well
Have you heard of the "pink tax"? It's where women pay more than men for the same item.
Some examples of this are 3 pack of Gillette "sensitive" razors in green – $5, the same razors in pink – $10. Target track pants for women – $20, for men – $15.
Apparently the "pink tax" also extends to kids clothes. Perth LIVE producer Liz Sheehan bought her kids rashies from Big W and was shocked to find out the one from the girls section was $15 and the boys one was $10.
Same brand, just different colour.
We took your talk back on the issue.  Here's a photo of the rashies, can you tell us why the price difference?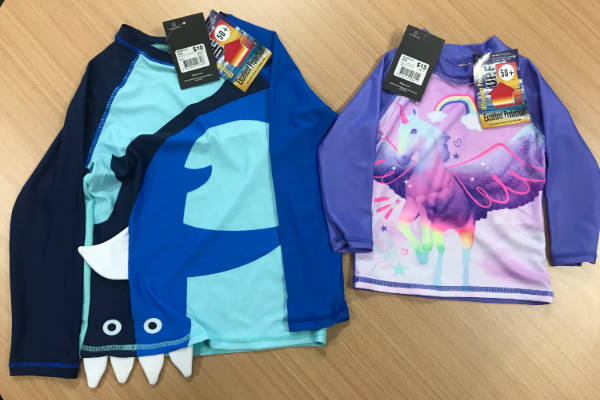 Download this podcast here