Melbourne Cup comes to Perth
Champion WA jockey Damien Oliver is touring Australia with the Melbourne Cup in the lead up to November's iconic race.
The three-time Cup winner joined Gary Adshead to discuss his emotional history with the race.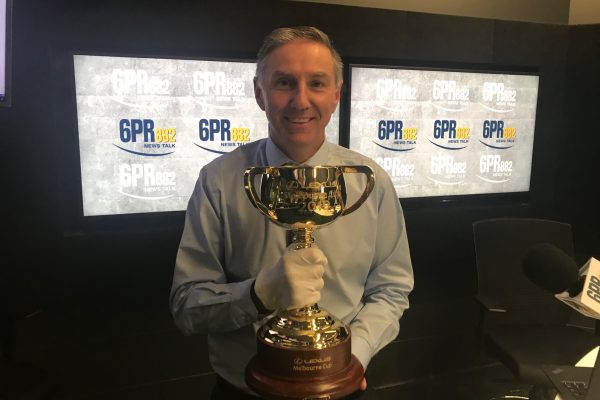 Gary Adshead with the Melbourne Cup.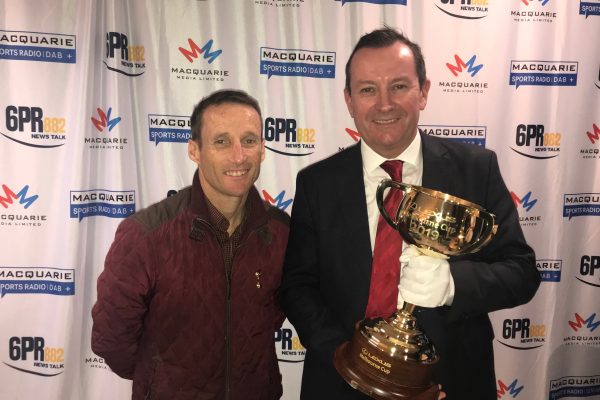 Damien Oliver introduced Premier Mark McGowan to the Melbourne Cup.
Download this podcast here