It's a shocking flu season. Is the response enough?
Australia is currently in the grips of a horrific flu season. In WA alone, over 15,000 people have been diagnosed with lab-confirmed influenza, compared to close to 1700 at the same time last year. There have been over 40 deaths.
Shadow Minister for Health, Zak Kirkup joined Jane Marwick today to ask what more could be done to respond to this.
"What I would like to see is making sure all hospital beds are available, all wards are open and we can surge the staff to respond to what is a pretty concerning situation out there."
The below graph from The Department of Health shows the number of flu notifications since 2014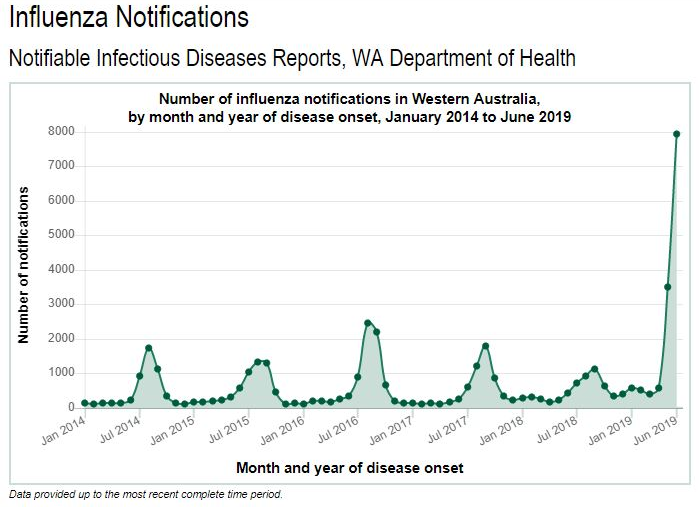 Download this podcast here