Flavours of WA – Hooked On Middleton Beach
Today on Flavours of WA, Janine, Shane & Hayley Vale from Hooked on Middleton Beach invited Oliver in for lunch to sample their award winning fish and chips while he is broadcasting from Albany.
In October 2018 the team at Hooked won Australia's Best Fish and Chips – awarded by judges from the Fisheries Research and Development Corporation (FRDC).
Join us next week at 3.30pm for Flavours of WA.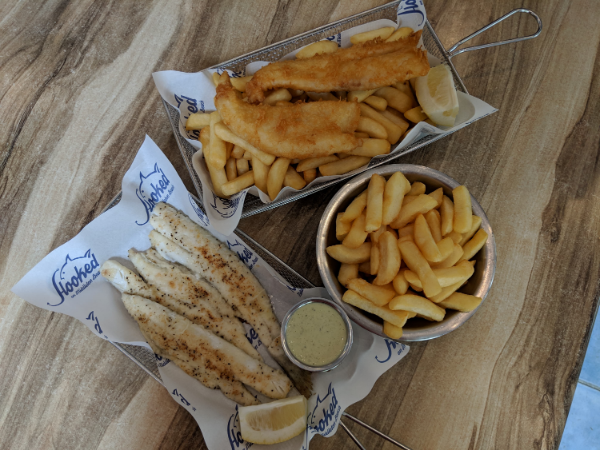 Download this podcast here