Flavours of WA – Dingo Sauce Co
Today on Flavours of WA, Leigh Nash from Dingo Sauce Co joined us in the studio to talk about his award winning chilli sauces featuring a version of the iconic Dingo Flour logo.
As a chef of 25 years, Leigh started out making chilli sauces as a hobby. He now produces the sauce in North Fremantle, working closely with WA farmers to source local ingredients.
"I think it's very important that people are aware of lowering their carbon foot print and buying local supports that.
"Having farmers supply direct helps them as they get more in their pocket and we also benefit by getting something that's grown by someone who has passion for what they do."
Dingo Sauce Co won six awards at the Perth Royal Food Awards including a gold for its smoked sriracha.
Oly tried the 9/10 Super Hot Sriracha made with ghost and scorpion chillis. His reaction, "you know you're alive that's for sure!"
Join us next week at 3.30pm for Flavours of WA.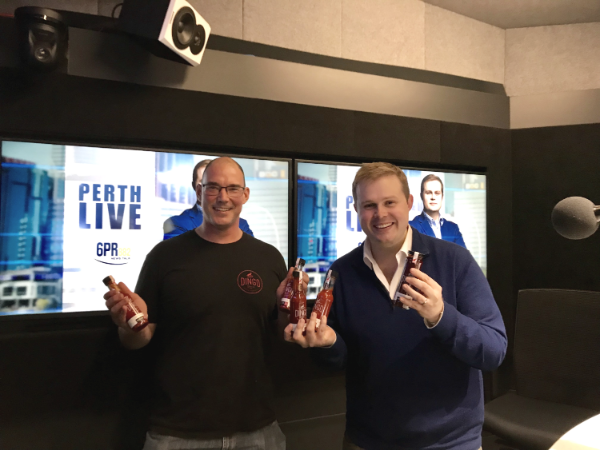 Download this podcast here