Cowardly neighbour or a person pushed to the edge?
Craigie resident Dysie had a letter laden with swear words left in his mailbox. It was a threat to poison his dog if he didn't "shut it up."
He told Oliver Peterson that in the 10 years he's been living in the house, his 12-year-old golden retriever x staffy has never had behavioural issues, making the abusive letter a shock.
He has rung the police and RSPCA about the letter in case anything escalates.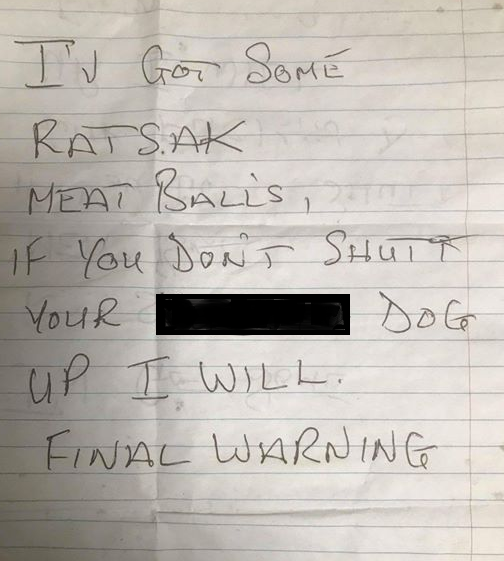 Download this podcast here