ASIC accused of 'negligence' over Sterling First inaction
ASIC's role in the lead up to the collapse of Sterling First Group is being criticised by a consumer group which claims the regulator was negligent in its handling of the company's demise.
Gareth Parker is continuing to pursue the story for dozens of retirees who have contacted the Morning Show to share their despair at the collapse.
One of those affected is David Cade, who spoke with Gareth about being visited by ASIC.
Gareth then spoke with the Banking and Finance Consumers Support Associations' Denise Brailey, who slammed ASIC – see below for the audio.
Below is the latest statement from ASIC.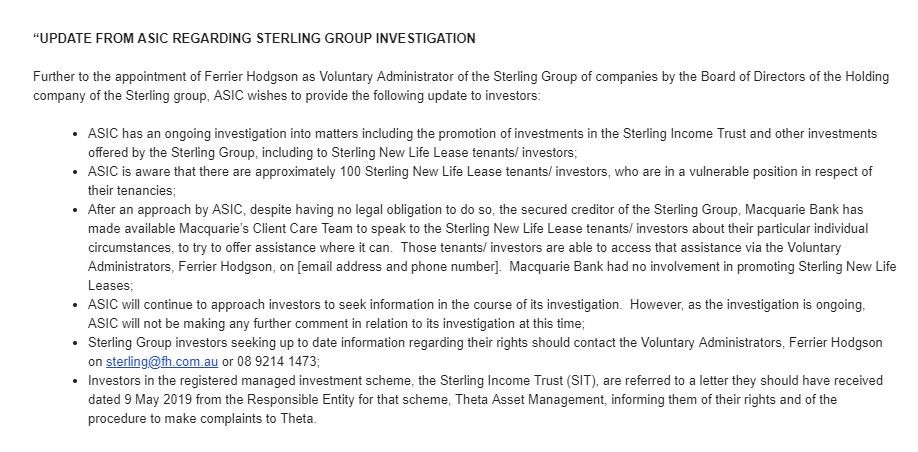 Download this podcast here