Academy Award winner working with Steve & Baz
Steve and Baz have been working with a secret celebrity while at the Gold Coast, and not just any celeb, one that's won an Academy Award!
Their technician at their broadcast location in Queensland, Andrew Brent, won an Academy Award for his technical work on the blockbuster movie starring Keaunu Reeves, The Matrix.
Andrew told us about his experience with the movies and the Awards and then Baz replied: "I didn't know that mate, and to think you've been serving us coffee."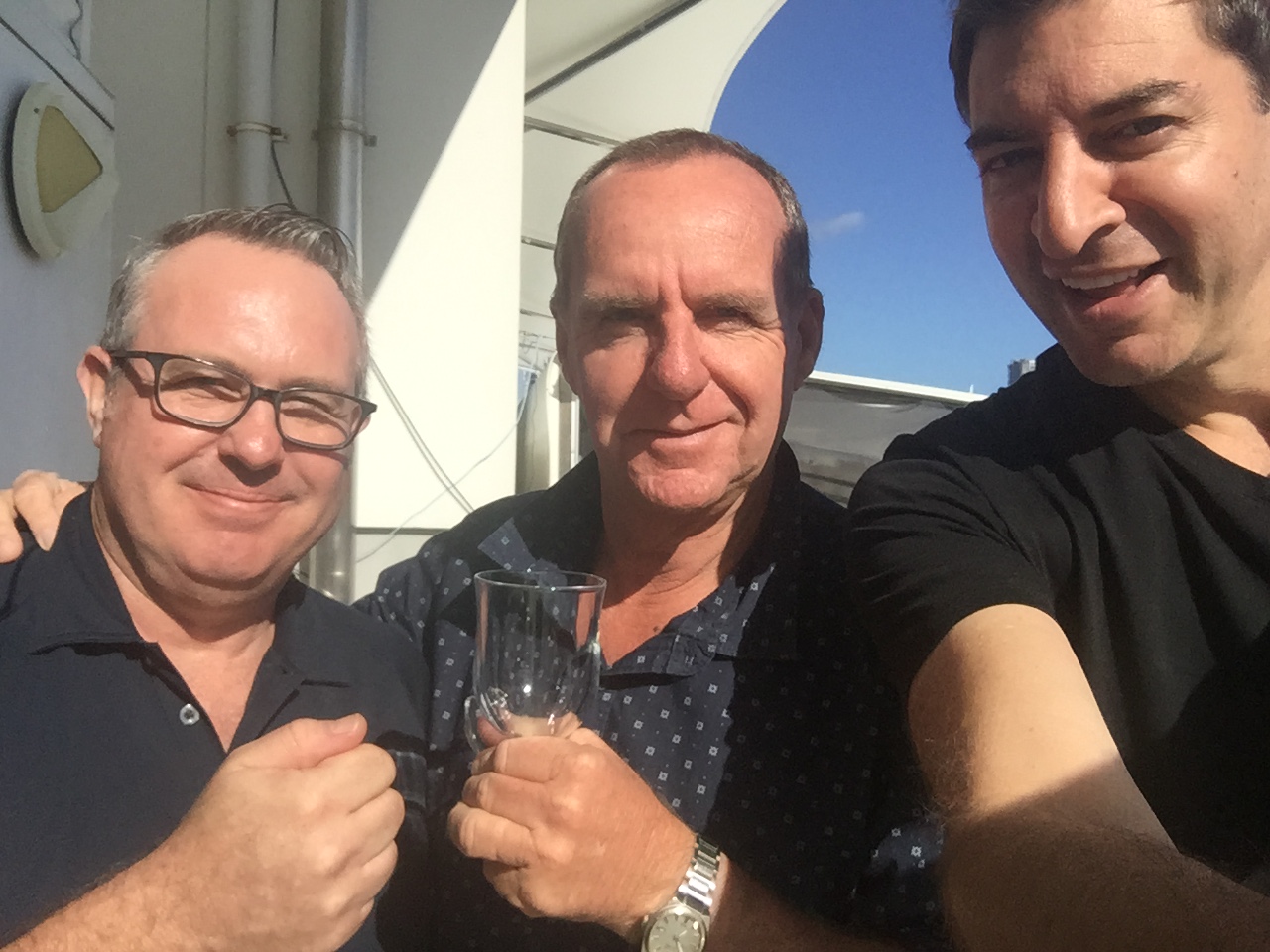 Steve and Baz with their new famous friend, Andrew Brent.
Download this podcast here