Phil Hughes accident will turn kids away from cricket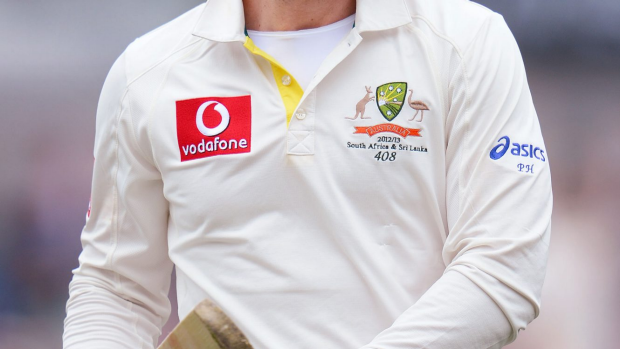 Former Australian cricket captain Ian Chappell expects kids to give the sport away in the wake of Phillip Hughes being seriously injured.
Test hopeful Hughes remains in Sydney's St Vincent's Hospital following emergency surgery after he was struck on the head by a bouncer during yesterday's Sheffield Shield match between South Australia and NSW.
Chappell, who played 75 Tests for Australia, said there was no doubt Hughes' injury would have an impact on the sport at grassroots level.
"I'm sure there will be some parents who will say to their kids 'I'd rather you didn't play cricket' and I'm sure there'll be some young kids that give it away," Chappell told Neil Mitchell.
"But there will still be a helluva lot who will be aiming to play first class cricket, cricket for Australia, and those kids who've got that dream and single-mindedness will still eventually get there."
LISTEN: Australian cricket great Ian Chappell joins Neil Mitchell
Chappell said the incident would also have repercussions at professional level.
"I don't think there's any doubt about that," he said.
"For instance, yesterday, I can imagine at the two other shield games the bowlers that were operating – once the news came through – would have still delivered a few bouncers but without the usual conviction.
"I bet they would have been hoping that one, it didn't get up high, and two, it didn't hit anybody.
"It will change their mindset for a while.
"Other batsmen will be thinking about it whereas you normally obliterate those things from your mind."
Morrey Lonergan, a family friend of Hughes from his home town of Macksville in country NSW, said the small town had been rocked by the news.
"Actually pretty devastated, yeah," he said on 3AW.
"But he's a very strong young kid, so I'm pretty sure he'll pull through it.
"So there's a lot of confidence up here but on the same token a lot of despair and worrying about the family.
"He'll come back."