Phase 4: Further freedom for West Australians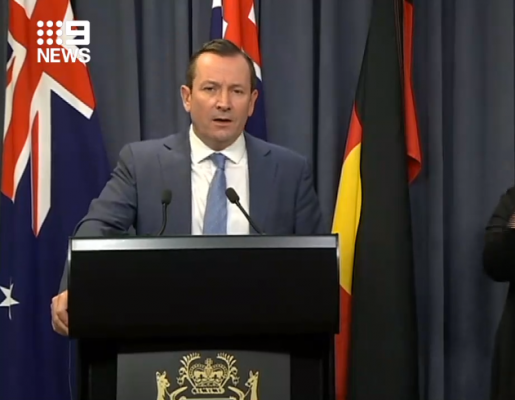 Premier Mark McGowan has announced "phase 4" easing of restrictions effective from Saturday June 27.
It's been 16 days since the WA entered phase 3 of eased restrictions. Mr McGowan said there will now be two more phases for WA.
From Saturday June 27:
All existing gathering limits, and 100/300 rule will removed
Gathering limits now determined by the 2-square-metre distancing rule
Seated service requirements at hospitality venues removed
Hospitality venues no longer required to keep a customer register
Unseated performances allowed at venues such as concert halls, live music venues,
bars, pubs and nightclubs.
All events permitted except for large scale, multi-stage music festivals;
Gyms able to operate unstaffed, but regular cleaning must be maintained
Casino gaming floor to reopen under temporary restrictions such as every second machine turned off.
Major sport and entertainment venues to operate at 50 per cent capacity. Eg Optus Stadium could have 30,000 people, RAC Arena could have 7000-8000 people.
Mr McGowan said the state's response to COVID-19 has been "world-leading."
"WA's success and freedoms are the result of people doing the right thing," said Mr McGowan.
"Our island within and island strategy has proved effective.
"If Victoria has taught us anything in the last few days, it's that worst thing that could occur right now is the reintroduction  of harsh restrictions in our community. It would devastate out local economy."
The updated WA road-up for easing of restrictions now includes phase 5 and 6.
Phase 5 is planned to be introduced July 18 – three weeks after phase 4. It is expected the 2 square-metre rule will be removed and any other gathering restrictions. Major venues will be able to operate at full capacity.
Phase 6 will likely mean the removal of WA's hard border and travel restrictions to remote Indigenous communities. This was earmarked for August 8, but this date has since been removed given "the situation evolving in Victoria."
"An indicative date will be set in the future when it is safe to do so," said Mr McGowan
"Given the situation in the east, I just cannot risk allowing the infection to return to WA and cause complete havoc."
Latest COVID-19 Figures:
0 new cases today
Current WA total – 605
593 people have recovered – leaving 3 ACTIVE cases.

0 cases are in hospital

162,065 people have been tested

Total deaths to date – 9
Listen to the full press conference with Premier Mark McGowan: